Know All About Rakesh Jhunjhunwala's 46,000 Crore Empire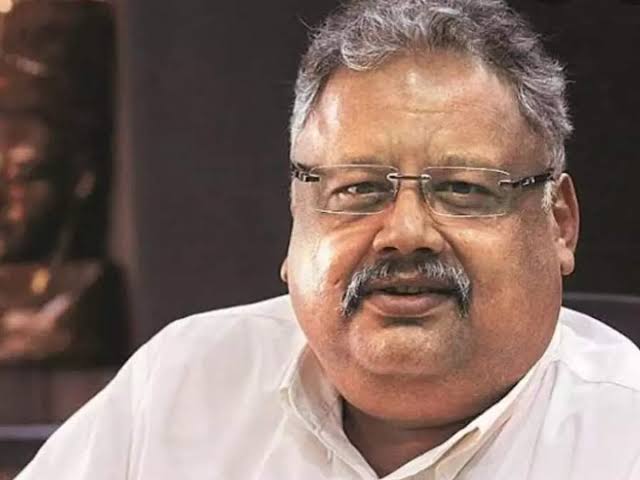 Mumbai, 16th August 2022: Following his death, Rakesh Jhunjhunwala has left behind a huge empire. He is survived by wife Rekha Jhunjhunwala, daughter Nishtha Jhunjhunwala, sons Aryaman and Aryaveer Jhunjhunwala.
Jhunjhunwala's total assets are about 46,000 crores. Now his wife will take over the empire along with their children.
Rakesh Jhunjhunwala passed away on Sunday at the age of 62 due to a heart attack. He was cremated late last night at Banganga Crematorium in Mumbai after his brother's arrival from Dubai.
With Jhunjhunwala's departure, his airline and other business may now face big challenges.
Apart from being an investor, Jhunjhunwala was the chairman of Aptech Ltd and Hungama Digital Media Entertainment Pvt Ltd. Boards of Bilcare Limited, Praj Industries Limited, Provogue India Limited, Concorde Biotech Limited, Innovasynth Technologies (I) Limited, Prime Focus Limited, Geojit Financial Services, Mid Day Multimedia Limited, Nagarjuna Construction Company Limited, Viceroy Hotel Limited and Topps Security Limited Directors were also involved.
At the same time, the total stake of Rakesh and his wife in Akasa Air is more than 40 percent. He is also the promoter of Star Health Allied Insurance. In the June quarter, his stake in it was around 17.46%.
Rakesh Jhunjhunwala was known as the Warren Buffet of India. Rakesh was one of the most successful investors in the country. He started investing in 1985 with Rs 5000. At that time the BSE index was at 150. He founded his own stock trading firm Rare Enterprises in 2003 at the behest of wife Rekha.