Kohinoor Group to Organize Pune's Online Property Expo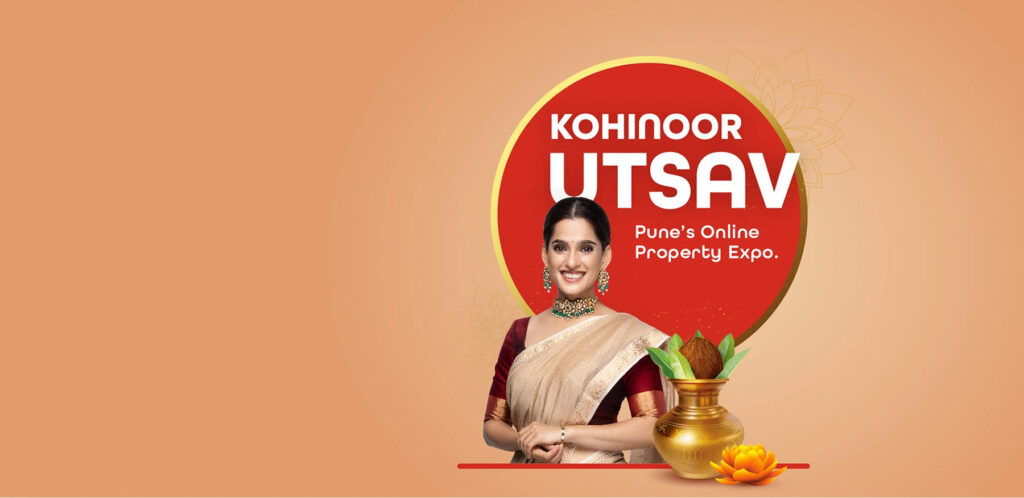 Pune, May 27, 2021: Considering the requirements of home-buyers during this pandemic period, city-based Kohinoor Group has gone one step ahead by organizing Pune's online Property Expo called 'Kohinoor Utsav'. Showcasing 9 projects across 8 different locations in Pune, the one-of-its-kind online expo will be held live on Friday, May 28, 2021 and prior registration for the same will be mandatory.
In the online expo, projects including Abhimaan Township at Shirgaon, Kohinoor Reina in Kondhwa, Kohinoor Sapphire 2 in Tathawade, Kohinoor Coral in Hinjawadi Ph 3, Kohinoor Jeeva in Bibvewadi, Kohinoor Grandeur in Ravet and Kohinoor Emerald in Sus will be showcased. Two projects, which are to be launched soon in Maan, Hinjawadi Phase 1 and at BT Kawade Rd will also be exhibited.
Through the Utsav, the customers will get to experience multiple projects across Pune from the comfort of their laptop or phone and also chat and speak to experts over queries they might have. There will be representatives allocated for each project, who will answer all the queries of the home-buyers in detail.
"By organizing the Kohinoor Utsav, we want to tell our customers that we are available for you to fulfill your aspirations of buying a new home even during such difficult times. The idea behind the Utsav is to facilitate 'Experience from Home and Book from Home' for our customers. Depending on their needs, budget and locations, the customers can get in touch with the sales representatives of each project and find out what the project is all about," said Krishnakumar Goyal, Chairman of Kohinoor Group.
Apart from that, the customers who attend the online Kohinoor Utsav will be able to avail four fantastic online offers, which will include Instant eSanction of home loan, Flexi payment plan, 50% saving of Stamp Duty and10 grams of Gold.
Kohinoor Group since 1983 has completed over 32 successful projects and has delivered 6.5 million square feet of residential space thereby giving home to more than 6000 plus happy families. In its 37 years legacy it has successfully developed commercial space of about 2 million sq ft across 16 commercial projects in various parts of the city. At present, it has 10 ongoing projects in Pune.
The group abides by its 'Sada Sukhi Raho' (SSR) philosophy, which is being responsible towards the residents, partners and society at large. It is an amalgamation of understanding of customer's pain-points and years of creating delightful experiences. It has a dedicated 25- member post-sale customer satisfaction team, which helps customers solve any query related to the Kohinoor property even months after getting possession.
Follow Punekar News: