Malavika Hegde: The Woman Behind the Rebirth of Cafe Coffee Day!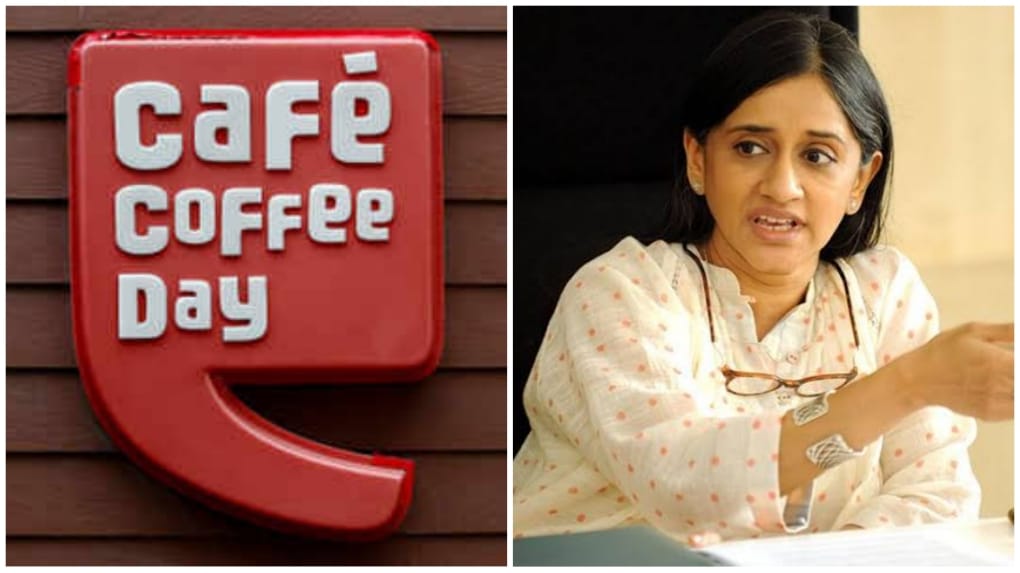 Manisha Swain
Bengaluru, 13th January 2022: The whole country remembers the news of VG Siddhartha, CEO of India's most famous coffeehouse chain, a man who introduced coffee culture to India, dying by suicide in 2019.
An investigation revealed that Rs 3,535 crore was siphoned off from the company by Mysore Amalgamated Coffee Estates Ltd (MACEL) which was allegedly Siddhartha's firm. Since then the company has been facing major financial pressure to repay all its debts.
Following these events, Coffee Day Enterprises Limited (CDEL) in a regulatory filing said, "Malavika Hegde, Director of the company, has been appointed as CEO of the company with effect from 7th December 2020."
Keeping the circumstances in mind, this decision came out to be very courageous on her part.
Even though it was a huge amount of debt for her to repay, Malavika decided to stand up to her problems instead of turning her back. To preserve her late husband's legacy, the first thing Hegde had to take care of was to pay all the debt of the company. Thousands of people's jobs were at risk and she had to keep the firm viable. CCD had to fight against its rising competitors which were becoming more and more vibrant. If it weren't for her, CCD wouldn't have recovered this rapidly. According to a report, Malavika ensured her workers that she is positively dedicated to the future of CCD and that the Coffee Day Tale was "worth continuing".
As of March 2019, CDEL had a debt of Rs 7,000 crore. The group paid Rs 1,644 crore to its lenders, which reduced the company's debt to Rs 3,200 crore from Rs 4,900 crore earlier.
As part of an acquisition of the Global Village Tech Park in Bengaluru, the company received an amount from US private equity giant Blackstone. The firm had earlier sold a stake in IT firm Mindtree to help reduce its deficit.
It also entered into a share purchase agreement with Shriram Credit Company and Way2Wealth Securities. CDEL declared that the company had reduced their debt significantly to Rs 2,693 crore.
During the Covid-19 outbreak, while many businesses collapsed, CCD maintained its expansion. The company successfully built relations with various new investors to invest capital into their business. It took the influence of its existing brand image in India. The company was able to convince the investors that the brand of CCD was worth conserving.
If one follows the current trends, it is evident that the new CEO of CCD will be able to maintain the brand name in the Indian markets with her energetic and efficient leadership.
Malavika Hegde hasn't only proved to be courageous but has also managed to showcase her skills and talent as a CEO.
According to its annual report, the net debt of CDEL stood at Rs 1,731 crore as of March 31, 2021.
It said, "The total loan funds stood at Rs 1,779 crore which comprises long-term borrowings of Rs 1,263 crore and short-term borrowings of Rs 516 crore."
This was a considerable improvement in CDEL's financial health. But it has already managed to cut its debt burden enormously.
CCD has once again started to emerge in India's coffee business. In two decades the company established itself as the largest coffee serving brand in the country. Then the collapse of the company started and it went into debt after the news of VG Siddhartha's demise. Malavika Hegde started handling the company and as a result of her determination, within 2 years the company was again on its feet.