Members Of Bajrang Dal Protest Against Pathan, Vandalise Mall In Ahmedabad: See Video Here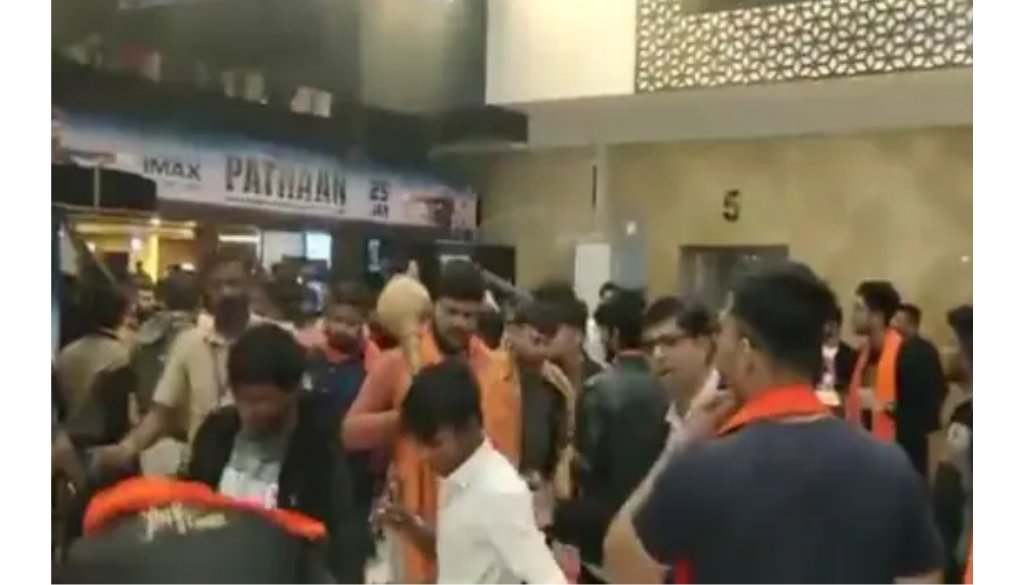 Ahmedabad, 6th December 2023: On Wednesday (January 5), Bajrang Dal members protested against the promotion of Shah Rukh Khan's movie "Pathaan" at a mall in Ahmedabad's Karnavati district.
A video has been posted on the right-wing organisation Bajarang Dal's Twitter account. In the viral video, the group's members can be seen destroying movie posters and damaging the mall property.
Deepika's attire in the song was deemed "objectionable" by the home minister of Madhya Pradesh, Narottam Mishra. He issued a warning to the film's producers to "fix them" or face having to consider delaying the film's release. He also objected to Deepika's saffron and green bikinis from "Besharam Rang."
Video Link:
#BoycottPathanMovie
कर्णावती में आज बजरंगीयो ने #पठान की धुलाई की, सनातन धर्म विरोधी @iamsrk और टुकड़े गैंग की @deepikapadukone की मूवी अब नही चलने देंगे।
मल्टीप्लेक्स में जाकर चेतावनी दी, मूवी रिलीज की तो #बजरंगदल अपना तेवर दिखाए गा।
धर्म के सम्मान में BajrangDal मैदान में। pic.twitter.com/cth0STQRbj

— Bajrang Dal Gujarat (@Bajrangdal_Guj) January 4, 2023