More than 8 crore LED Bulbs distributed under Ujala Scheme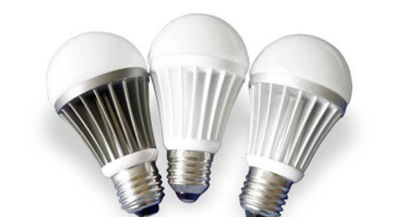 Over 2.6 crore Indian Homes Switch to Energy Efficient LEDs
Indian households are rapidly adopting LED bulbs in a bid to make their homes energy efficient. Energy Efficiency Services Limited (EESL) distributed over 8 crore LED bulbs in a year across 125 cities in the country under the Government of India's UJALA(Unnat Jyoti by Affordable LEDs for all) scheme. The milestone was achieved today afternoon. This achievement is reflective of the citizens' contribution to becoming more energy efficient.
Efficient domestic lighting is one of the largest contributors to energy savings globally.Distribution of 8 crore LED bulbs – achieved over a period of 12 months – has led to daily savings of over 2.84 crore kWh – savings capable of lighting over 20 lakh homes for 365 days. Alongside the savings in units, the country has also benefitted from daily CO2 emission reduction of 23,000 tonnes.
Currently, the UJALA scheme is fully operational in Rajasthan, Maharashtra, Karnataka, Kerala, Uttar Pradesh, Himachal Pradesh, Delhi, Haryana, Bihar, Andhra Pradesh, Puducherry, Jharkhand, Chhattisgarh and Uttrakhand. More states and UTs will be launching the national programme shortly.
The UJALA scheme – being implemented by Energy Efficiency Services Limited (EESL) – has been widely accepted across rural and urban areas of the country. The primary reason for this mass adoption is the capability of LED bulbs to give consistent luminosity even in low voltage, where incandescent and CFL bulbs usually fail. Also, the LED bulbs distributed under the UJALA scheme is one third the market price and these superior quality bulbs also come with a three-year free replacement warranty.
As of 18th March the state wise distribution of LED bulbs are –
| | |
| --- | --- |
| States | Distribution Numbers |
| Himachal Pradesh | 51,98,831 |
| Uttrakhand | 20,35,770 |
| Haryana | 50 |
| Delhi | 60,06,744 |
| Uttar Pradesh | 91,70,140 |
| Rajasthan | 96,69,301 |
| Bihar | 1,45,817 |
| Jharkhand | 39,37,279 |
| Chhattisgarh | 8,17,512 |
| Maharashtra | 1,15,55,894 |
| Andhra Pradesh | 1,83,87,213 |
| Karnataka | 46,40,109 |
| Puducherry | 6,09,251 |
| Kerala | 55,99,139 |
BACKGROUND
Lighting sector accounts for about 20 per cent of the total consumption in India. Currently, most of the lighting need in domestic and public lighting sector is met by inefficient, conventional, incandescent bulbs.
The Government of India is committed to achieving its target of replacing all the 77 crore inefficient bulbs in India with LEDs. This will result in reduction of 20,000 MW load, energy savings of 100 billion kWh and Green House Gas (GHG) reduction of 80 million tonnes every year. It is estimated that this is equivalent to establishment of roughly 5 large format thermal generation plants in the country. The country also stands to save Rs. 40,000 crore in electricity bills of consumers.
Consumers can visit www.delp.in to locate the closest distribution kiosk to their place. Every person who switches to LED bulbs will help lighting up someone's home through the energy savings.