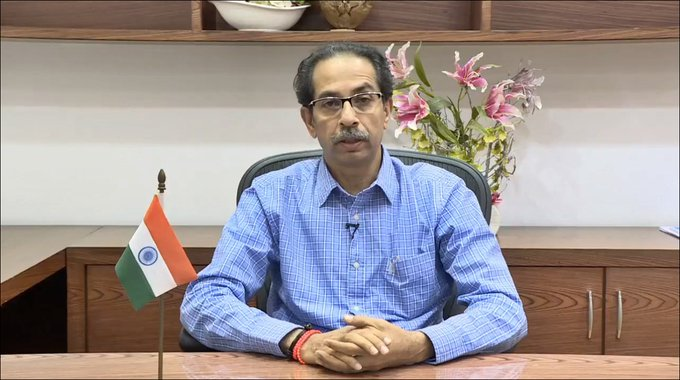 Mumbai, May 24, 2020: The fight against COVID19 is going to be tougher now but there is no need to panic as we are prepared with extra health facilities. The number of active patients is 33,786 and over 13,000 have recovered, said Maharashtra CM Uddhav Thackeray as positive cases cross 47,000 in the state. He was addressing the people through live video.
He appealed Muslims to celebrate Eid at home, offer Namaz at home and do not go to Masjid or gather on roads. He also asked them to pray for eradication of COVID pandemic.
He added, "Central team had expressed fear that COVID may rise to 1.5 lakh in Maharashtra. But there are 33,000 active patients at present. This has been possible because of the discipline of the people. We are building field hospitals. People should come forward to blood donation.
He also appealed people to avoid going out in upcoming rainy reason. Many go to scenic places. They should avoid this year. Monsoon season is approaching, hence, related ailments will be there too. So, we need to take extra precautions, he said.
On domestic flights, Thackeray said, "Today morning, I spoke to civil aviation minister Hardeep Singh Puri and requested him to give us some time to do preparations (to resume domestic air travel). I apprised him about our issues like staffs for airport, how passengers will go to the airport, return from there. There is need of guidelines for that."
He also informed that virology lab in Konkan. He appealed political leaders not to politicize Coronavirus outbreak. "I have informed the people about various steps being taken. Also we have allowed relaxations in lockdown wherever possible. We can't say that lockdown will be over by 31st May. We will have to see how we will go forward. The coming time is crucial as multiplication of virus is picking up. I want to assure the medical fraternity that we are with them in all ways", he concluded.