Neetu Khosla appointed as brand ambassador for PHYSIOCON SUMMIT 2018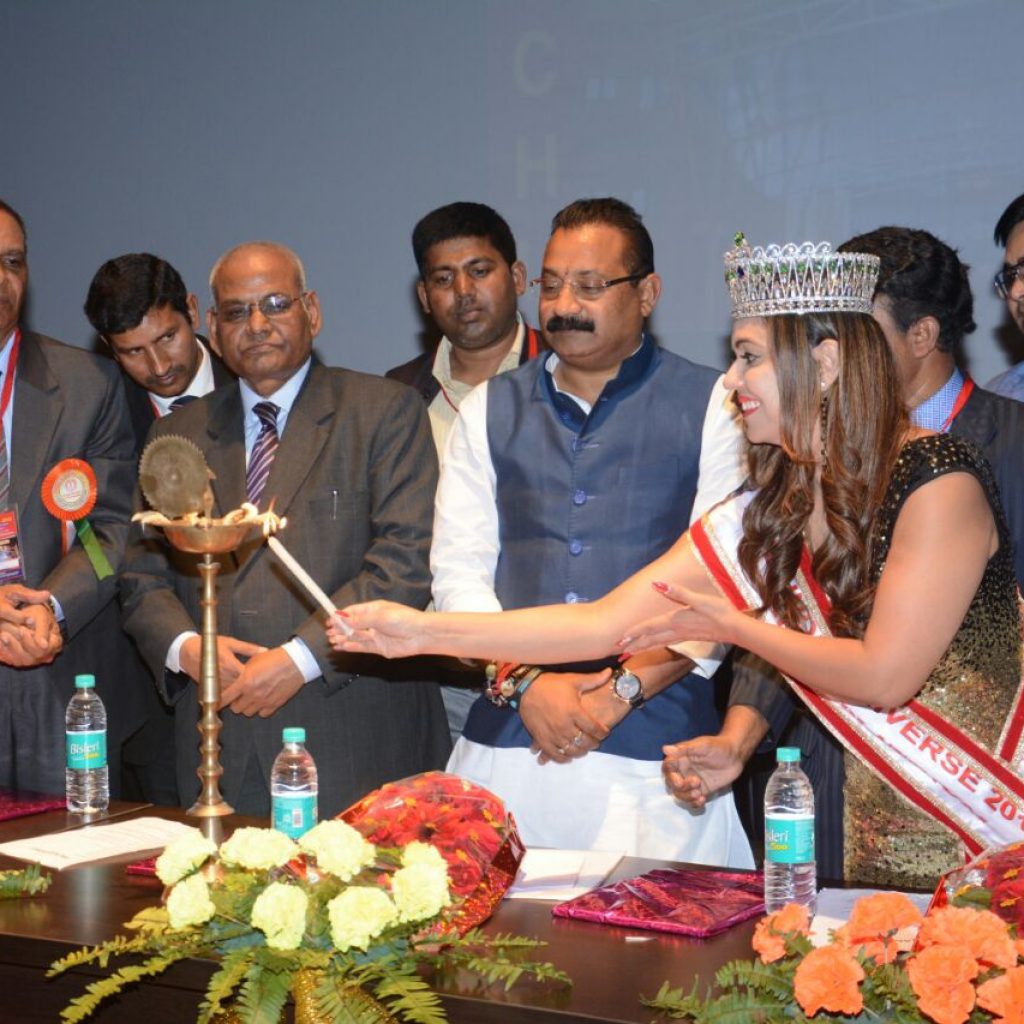 Mrs Neetu Khosla from Gurgaon who was recently crowned as MRS INDIA UNIVERSE 2017-WORLD (Platinum) was appointed as the brand ambassador of PHYSIOCON SUMMIT 2018 which was organised by All India Association of Physiotherapists (AIAP) in Patna, Bihar from 24-25 Feb 2018.
The event was organised in Gyan Bhawan, Patna and saw participation from almost 800 plus physiotherapists from all over the country. Hon'ble Health minister of Bihar Shri Mangal Pandey addressed the gathering and stressed upon the usefulness and importance of the alternative therapy. He emphasised that this field is totally an unorganised Sector and all efforts should be made to make it a recognised and organised sector. Towards this end, fulfillig the long outstanding demand of a PHYSIOTHERAPIST COUNCIL would go a long way in achieving this goal. Shri Raghubir Nandan, hon'ble MLC felicitated Mrs Neetu Khosla on the occasion and congratulated her on being appointed the brand ambassador of the event.
Physiotherapy is one of the oldest forms of medicine in the world and deserves its rightful place in being recognised so. Presently, physiotherapy is a personal and costly form of treatment and formation of the PHYSIOTHERAPISTS COUNCIL will go a long way in bringing it to the common man.
Mrs Neetu Khosla had personal reasons for joining this campaign since she herself suffered from cervical spondylitis a few years ago when she became partially immobile. However, it is because these alternate therapies only she was able to recover her health and focused on being fitness conscious and was able to participate in the beauty pageant.
Dr AK Sony, the organising Chairman and Dr Ravi Prakash, organising Secretary of the summit, also stressed upon the importance of the summit. They said that the popularity and importance of physiotherapy can also be judged from the fact that a lot of current and former ministers and legislators of Bihar were present for the summit. A few of the important dignitaries whose graced the occasion included Hon'ble Mismoster of Health, Shri Mangal Pandey, Shri CP Thakur, MP, Shri Ranbir Nandan, MLC and Shri Ashok Chaudhary, former Education Minister.