Neetu Khosla inaugurated the Maher's Sports Camp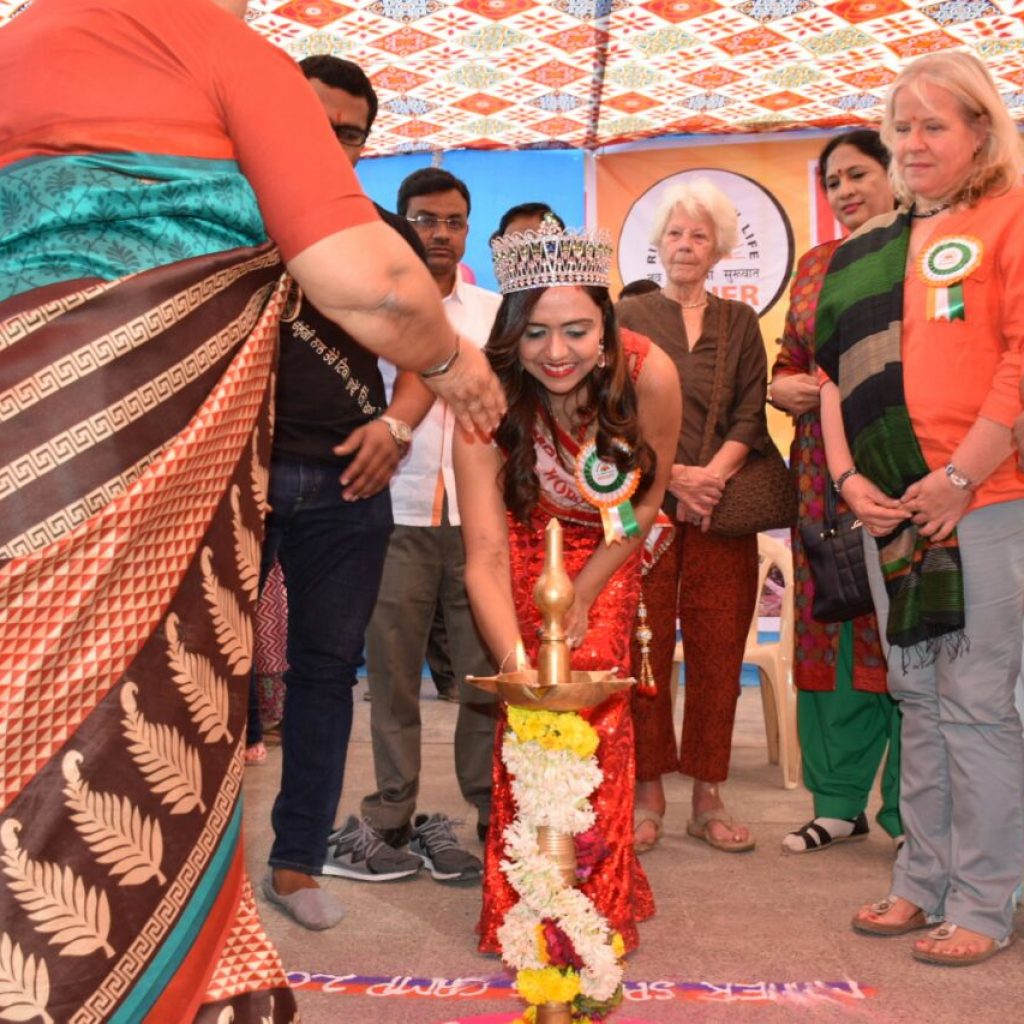 Mrs Neetu Khosla, Mrs India Universe 2017 – WORLD, was invited as the Chief Guest for the inaugural function of the annual sports camp of NGO "MAHER" at Koregaon Bhima, Taluka Shirur, Pune on 21 Dec 17. Sister Lucy Kurian, Founder and Director of MAHER felicitated Mrs Neetu Khosla with the traditional shawl.
In her address to the children Mrs Neetu Khosla emphasised that sports form a very important and integral part of everyones life. There is no dearth of examples wherein all of us have been motivated by various sports personalities who have risen from the ashes and have proven themselves. Mrs Neetu Khosla stressed upon the fact that all of us need to learn the most important and common personality trait that all these great sports persons possess. She told the children that apart from hardwork, determination and perseverance the one major quality that all of these sportspersons possess is the will to fight against the odds and to put on risk everything that they had for achieving their dreams.
Mrs Neetu Khosla went on to explain that another very important lesson of life which we learn from sports is the importance of team spirit and the need to take everyone together. She told the young children to always remember that the spirit of participation is much more important than the feeling of winning. Failure should not pull us down but rather give us the motivation to perform better than the previous time so that we can meet the challenge.
Mrs Neetu Khosla told the children that participation is more important than winning. She went on to explain that we should at least have the courage to come out of our cocoons and participate. This facet of our personality is what makes us all a winner.
In the end, Mrs Neetu Khosla wished all the children good luck and told them to give life their best shot in all their endeavours.