Now 1.1 lakh COVID-19 tests being performed daily in India in 612 labs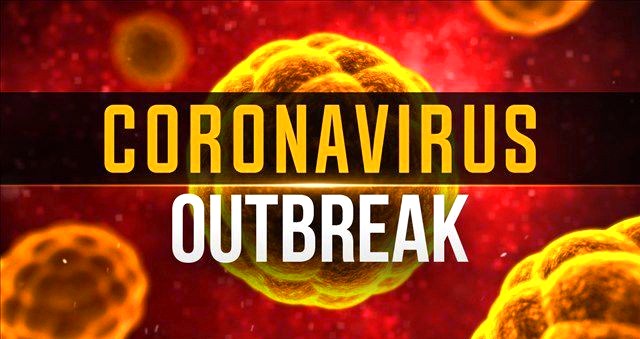 New Delhi, May 26, 2020: The number of COVID-19 patients who have recovered stand at 60,490, which takes up the recovery rate to 41.61% as on date. Further, the fatality rate (death rate among confirmed cases) which was 3.30% on 15th April, has now come down to around 2.87%, which is amongst the lowest in the world. While the global average for case fatality is presently around 6.45%; the figure for India is as low as 2.87%, which is one of the lowest among countries which have reported high number of COVID-19 cases.
India has focused on timely identification of COVID-19 cases. We have also set up a mechanism with medical nodal officer in each state, to ensure that clinical management is being done in all states, as per protocol. This is what has led to the low fatality rate. This has been informed by the Joint Secretary, Ministry of Health & Family Welfare, Shri Lav Agarwal, at the daily media briefing on the actions taken, preparedness and updates on COVID-19, held at National Media Centre, PIB New Delhi today. The presentation given by the Joint Secretary can be accessed here.
Shri Agarwal further informed, whereas 69.9 cases per lakh population have been reported world over; India has reported only around 10.7 cases per lakh population. While in Spain 504 cases per lakh population has been reported, in Belgium 499, in USA 486 and even at the lower end of the spectrum, countries like Mexico have reported 52.2 cases per lakh population, India has managed relatively well, in spite of resource constraints and a high density of population which makes social distancing difficult. 4.4 deaths per lakh population have been reported for the world, while India has reported about 0.3 deaths per lakh population, which is amongst the lowest in the world.
While Belgium has reported around 800 deaths per million, India has reported only around 3 deaths per million, he added. This has been due to lockdown, timely identification and management of COVID-19 cases, said the Joint Secretary. Stating that the trajectory is relatively flat, there is no spike in the curve, the Joint Secretary said, our focus now should be on prevention and containment measures so as to contain spread of COVID-19 infection. He called for making behavioural change for prevention a part of our life and especially to protect the elderly and vulnerable.
The Director General of ICMR, Prof. (Dr.) Balram Bhargava informed that 1.1 lakh samples are being tested daily at the 612 labs taken together, 182 of which are private labs. Testing is being done in 2 -3 shifts in a day in these labs. Guidelines have been issued to states for immediate testing for symptomatic migrant workers along with home quarantine for asymptomatic patients.
While presenting as to how India has significantly expanded its COVID-19 testing infrastructure in the last three months, Prof. Bhargava informed that indigenous manufacturers of RT-PCR testing kits, VTM, swabs and RNA extraction kits have come forward and have been hand-held by the government in the initial phase and now they are delivering well.
In reply to a query on large number of COVID-19 infection in Maharashtra, Shri Agarwal replied that the Centre is in continuous communication with the state and that high population density is one of the factors which tend to increase the spread of the COVID-19 infection. "Large number of measures such as increased surveillance, upgrading health infrastructure, making containment zones more stringent and focus on vulnerable population with community participation have been initiated in Maharashtra. These steps will take their own time to bear fruit. The state government is trying its best."
On a question regarding use of air conditioning machines during COVID-19, Shri Agarwal said, CPWD has already issued guidelines, where some guiding principles on use of air conditioning during COVID-19 have been specified. Intake of fresh air and cross-ventilation are some aspects which have been emphasized.
On a query on the efficacy of Hydroxychloroquine, Prof. Bharagava said: "COVID-19 is an evolving field, many drugs being repurposed. Biological plausibility of HCQ was supporting that it might be an antiviral drug. Some in-vitro (in test tubes) studies were conducted in labs in the past which support it. We did some in-vitro studies and found that it has anti-viral properties. Taking all these factors and also the availability and safety of this drug into consideration, we recommended it for empirical use under strict medical supervision about a month and a half back. We had thought that it is a useful drug for prophylaxis (prevention purpose). We also said some studies should be done to check how it is performing. During these 6 weeks, we got some data in India, mainly observational studies & some case control studies at AIIMS, ICMR and three public hospitals in Delhi. We found no major side-effects, except nausea, vomiting, palpitation. Considering the risks and benefits, we hence advised that there is no harm, benefit may be there, and its use should be continued."
About HCQ, Prof. Bhargava further said, "We clearly advised that HCQ should be taken with food, not on empty stomach. We also emphasized that one ECG should be done during the treatment. We expanded use of HCQ to frontline workers also, considering the potential benefits. We have also said that use of PPE should be continued."