Number of electric vehicles in the country will go up to 3 crore in next 2 years: Nitin Gadkari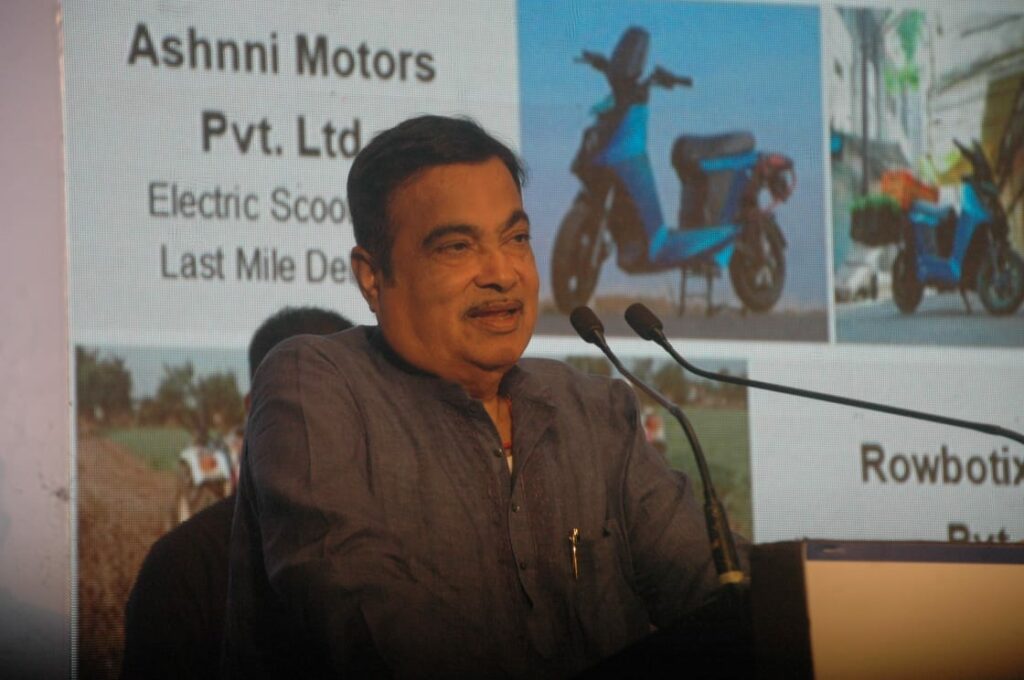 Pune, 6th May 2022: Consumption of electric vehicles has increased by 1300 per cent in the last few days. There are currently 1.2 million electric vehicles in the country. This figure will go up to 40 lakhs by December. So in the next two years this number will go up to 3 crores. Therefore, there is a lot of scope in the automotive industry and there are huge opportunities available in this sector, explained Union Minister Nitin Gadkari in Pune. He was speaking at the unveiling of five startups backed by Science Technology Park.
"Lithium ion batteries used in electric vehicles have to be imported from Australia, China or Argentina. However, Indian Oil's laboratory in Faridabad has come up with an alternative aluminium air technology. Apart from lithium ion batteries, work has also been done on zinc iron, aluminium iron and sodium iron in the country. As a result, there will be a lot of scope for electric vehicles in the near future," he added further.
Currently, there is a shortage of semiconductors in the country. It is used everywhere from semiconductor washing machines to four-wheelers. This has hit automobile exports. "Research in the country should be done according to the needs of each district and region. Also, they should be aware about the future needs of the country, what we import and what we can export", said Gadkari. He also said that the dream of a self-reliant India would come true if research was done in that direction.
Central Science and Technology Department Advisor Dr Anita Gupta, Vice President of Park Prataprao Pawar, Director General and Chief Executive Officer Dr Rajendra Jagdale, President Dilip Bund and others were present on the occasion. In this program, Nitin Gadkari also informed about his failed experiment.
He said, "I had a tractor. However, since diesel costs a lot of money, I converted the tractor into CNG. But there is no CNG pump in my village. Therefore, this tractor was given free of cost to the Municipal Corporation for watering the trees in Nagpur city. Then I had to buy a new tractor again." Gadkari said that this experiment was a financial blow to me.