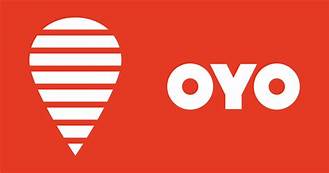 Pune, August 19, 2019: OYO Hotels & Homes, India's largest and the world's third-largest and fastest-growing chain of leased and franchised hotels, homes, managed living and workspaces, has today announced its expansion plans for Pune. OYO opened its doors in Pune in April 2015 and since then has expanded its footprint to 460+ hotels and leased hotels and 7,400 rooms. OYO has also invested heavily in capex across the state of Maharashtra and has created over 5,000 employment opportunities for hospitality professionals. In doing so, OYO has helped unlock the tourism potential of not just Pune but Maharashtra as well. The company aims to further invest INR 400 crores towards capex, infrastructure and talent in Pune in the coming days.
Currently present in India across 300 cities across 10,000+ leased and franchised buildings and over 200,000 rooms, OYO's mission is to upgrade all forms of real estate and thereby provide quality living spaces to travellers around the world. OYO also enables independent hotel owners to run a successful and sustainable business by supporting and managing all daily functions of the property – visibility bookings, sales channels, customer requests, housekeeping, finances. Currently 460+ hotel owners strong in Pune, OYO is working closely with them to help them realize business goals and increase occupancy and yield.
Commenting on the development, Aditya Ghosh, CEO – India & South Asia, OYO Hotels & Homes said, "We are a customer-first company and are proud of our ability to make good quality hotels available to customers at the right price point. Maharashtra is an important market for us and also a preferred choice of both leisure and business travellers alike. Since our foray into Maharashtra in 2015, we've worked closely with small and independent hotel owners and utilized our deep expertise in standardizing amenities and guest experiences to empower them as better hospitality players. In the coming months, we aim at relationships and support the state's vision while continuously creating and delivering outstanding opportunities for business growth, fostering all-round socio-economic development for the State and its people, and we see this as a progressive move.''
OYO currently offers over 7,400 exclusive rooms in 460+ franchised and leased hotels in Pune. The company has earmarked an investment of INR 400 crores the city. OYO aims to become a preferred choice of accommodation for visitors as well as city dwellers. Currently, Koregaon Park and Shivajinagar are among the top-performing localities for OYO in Pune hosting the highest number of guests. The city further witnesses inbound tourism from neighbourhood cities and state, including Mahabaleshwar and Lonavala. The company aims to double down its efforts in delivering a high-quality and trusted hospitality experience to guests as well as drive higher yields for asset owners in the city.
In April 2019, OYO announced the launch of the OYO Partner Engagement Network (OPEN) to reiterate its commitment to our asset owners and start an industry-first series of year-long initiatives to help them reach their business goals. As a part of this program, the Cash in Bank initiative offers easy to avail, hassle-free and collateral-free business advances for renovation and upgradation of hotels. In addition to disbursing INR 45 crores under this initiative and the company have already enabled interior capex with INR 170 crore disbursal pipeline by the end of July. With the Partner Privilege Program, OYO offers exclusive benefits and opportunities to the company's top-performing hotel owners in India. All these facilities under OPEN are also available to asset owners who are a part of OYO's chain of hotels in Pune.
Follow Punekar News: