OYO launches Townhouse in Lonavala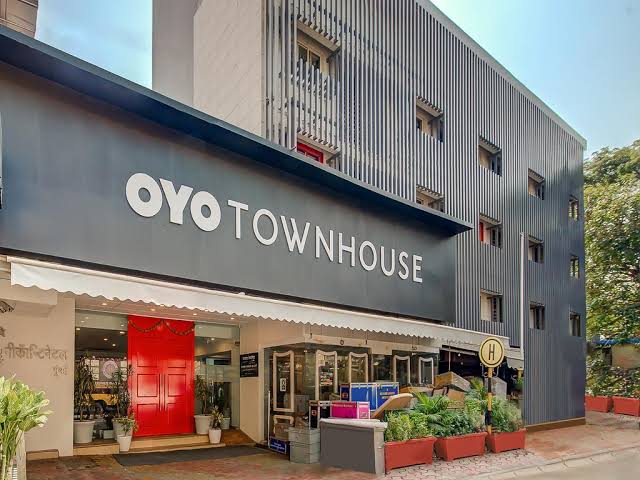 Lonavala, 7th December, 2019: OYO Hotels & Homes, today announced the launch of brand Townhouse in Lonavala. OYO Townhouse, 'the friendly neighbourhood hotel', is a unique combination of a hotel, home, merchandise store and café and is targeted at millennial travelers aspiring premium economy accommodations. The first Townhouse in Lonavala is a 19 room property located at 2, 2, Old Mumbai – Pune Hwy, Gautam Park Society, St.Stanislaus Villa, Rao Colony, Lonavala. Currently, OYO Townhouse is in India, UK & the US.
Commenting on the launch, Ankit Tandon, Chief Operating Officer, Operated Business, OYO Hotels & Homes, said: "Lonavala is one of Maharashtra's most attractive tourist destinations and is visited by millennial tourists throughout the year. This increases the demand for quality accommodation and superb hospitality experience. Hence, we are excited to open doors to OYO Townhouse, a millennial-friendly brand for new-age traveling millennials. OYO Townhouse offers convenience, comfort, value for money all within a contemporary set up. We are glad to introduce our leading mid-market boutique hotel brand in partnership with Shivamkumar Choudhary. We are steadily expanding to bring this experience to multiple cities in India."
Mr. Shivamkumar Choudhary, asset owner of the first Townhouse in Lonavala said, "I am happy and proud to join the OYO Hotels & Homes family. Across Lonavala, we have a lot of accommodation offerings, however, over the past couple of years, consumers are looking out for quality yet budget stays. With OYO Townhouse, we are hopeful to capture this segment of customers. We are extremely happy to see our hotel beautifully transform into OYO Townhouse. The OYO Team has been incredibly supportive throughout our onboarding journey. We look forward to a long and fruitful association with OYO."
With ~90% occupancy, OYO Townhouse has witnessed 1.3x growth in the number of repeat customers. OYO Townhouse has also received great feedback from guests with 82% consistently rating them 4 & above (out of 5). Interestingly, 90% of its bookings have come from organic channels in the past quarter (July-September 2019).
Built on 6 layers of innovation: Smarter Rooms, Smarter Spaces, Smarter Menus, Smarter Buildings, Smarter Service, Smarter Locations, OYO Townhouse caters to the needs of the millennial travelers. It breaks away from decades-old hotel industry templates, where new-age systems and services have replaced the older, wasteful conventions of the past. Every single element at OYO Townhouse – from the breakfast menu to the booking process – has been re-engineered for this category of guests to deliver higher quality and better value. OYO engages with top-quality engineers, designers, technical experts and leverages innovative technology to design and build visually appealing living spaces and offer the best customer experience at an OYO Townhouse.