Palghar Mob Lynching: Sharad Pawar said that this incident is unfortunate and condemnable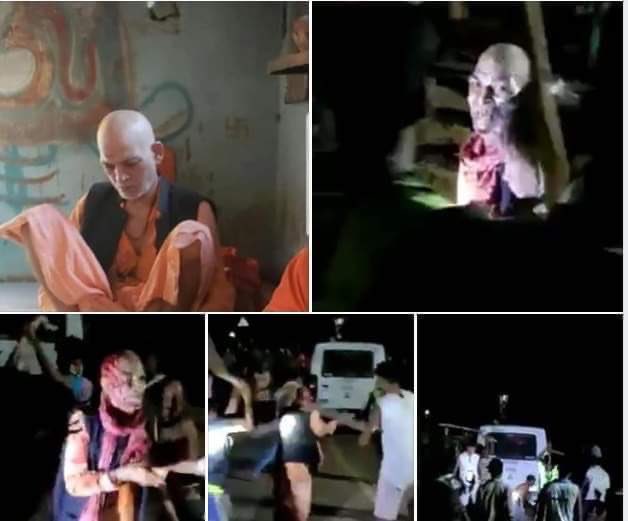 Mumbai, 21 April 2020 – NCP chief Sharad Pawar condemned the incident of mob lynching in Palghar in Maharashtra and said that whatever happened that day in Palghar should not have happened. Pawar described the incident as unfortunate and condemnable. He said that the police took immediate action and arrested more than 100 people guilty of this incident in one night and registered a case.
 Sharad Pawar said that Chief Minister Uddhav Thackeray is doing whatever he can. But there are some people who are questioning the law and order of the state, while this incident happened due to a rumor, such an incident does not happen in any way. Please tell that Home Minister Amit Shah also spoke to Maharashtra Chief Minister Uddhav Thackeray regarding this incident. The report of the incident was also sought from the state government.
110 People Arrested for Lynching two Sadhu, their driver in Palghar
A total of 110 people have been arrested in this case out of which 9 are juvenile. 101 people have been remanded in police custody till 30th April while 9 have been sent to juvenile home. "Further investigation is going on in the matter. An enquiry has also been initiated to look into the incident" said Palghar Police.
"The Palghar incident has been acted upon. The police has arrested all those accused who attacked the 2 sadhus, 1 driver and the police personnel, on the day of the crime itself. Nobody guilty in this heinous crime and shameful act will be spared and they will be brought to justice in the strongest way possible", tweeted Maharshtra CM Office.
On Thursday night a huge mob of villagers lynched three persons including two saints and one driver near Gadchinchale village in Dahanu taluka of Palghar district, about 147 km from Mumbai.
Opposition Leader Devendra Fadnavis said that the cruelty with which the mob lynching in Palghar happened, is beyond inhuman. I demand a High Level Enquiry and strictest action be taken at the earliest."
Palghar is a town in the Konkan division of Maharashtra state, India, and a municipal council. It is in the Mumbai Metropolitan Region, and since 2014 it has been the administrative capital of the Palghar district. It is located 60 km Northwest of Mumbai.
According to Kasa police station, around 200 villagers flouting lockdown rulea, had intercepted the car in which the two sadhus of Juna Akhada were travelling from Mumbai to Surat in Gujarat, to attend funeral of their Guru. The villagers allegedly suspected them to be thieves, and assaulted them with rods, sticks and stones. A forest guard informed the police who reached there soon but the villagers swooped on the police van and continued to assault them till they succumbed.
The deceased sadhus have been identified as Sushilgiri Maharaj (35) and Sant Kalpavriksha Giri (70) and their driver Nilesh Telwade (30). Two videos of the lynchings went viral on social media and people demanded strict action against the accused persons.
The Kasa police station registered FIR on Friday and arrested over 101 persons who are remanded in police custody. Police are further investigating the case.