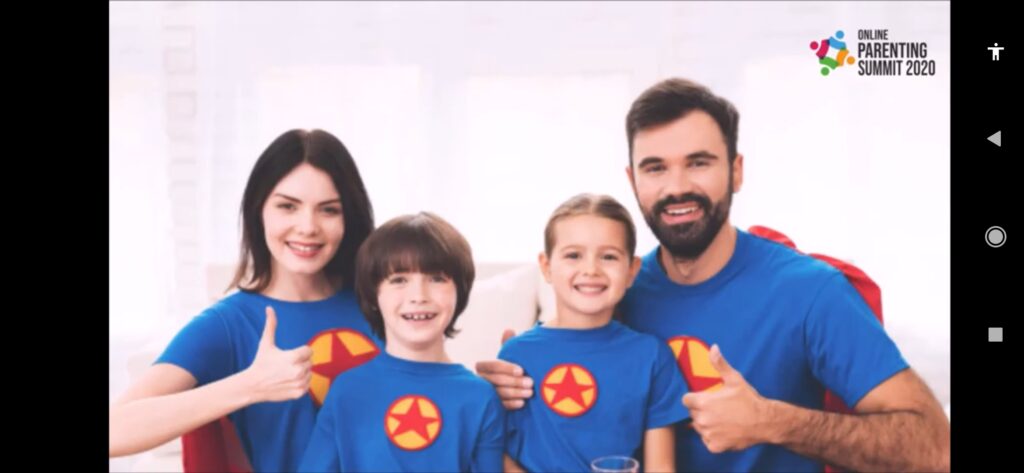 Pune, July 9: The unprecedented situation of a long lockdown provided an ample time for parents and children to stay together. The otherwise busy working parents and kids with tight schedules of school, day care and activity classes never permitted them to do so. However, many parents were not prepared for such a situation and were struggling to deal with children during this period. As the work from home and online classes culture is set to continue, it is imperative for parents to tune themselves for better parenting.

To enable parents for the purpose city based early childhood education experts Sneha and Aditya Tapadia have come up with an idea of an Online Parenting Summit to be held between July 21st and 30th. Here, about 40 experts from across the country will touch upon various aspects of parenting and shall guide the parents to deal with children in an appropriate way, especially in the current times.

Organizations like Early Childhood Association, Association for Primary Education and Research and the Universe of Mothers (UNIMO) have extended their support to this Online Parenting Summit.

Some of the expert speakers who will share their thoughts on parenting during this summit include Swati Popat Vatsa – Founder of Early Childhood Association, Dr. Sanjay Malpani President of Dhruv Global School , Gaurav Natekar – International Tennis player and Arjua Awardee, Lina Asher from Kangaroo Kids Education, Leslie Falconer, well know author on subjects like family education and early childhood education, Farzana Dohadwala – international education expert, Fathima Khader – renowned expert on parenting, award winning education expert Fatema Agarkar, Joey Huber from USA along with Marion Hopfgartner, Founder, TLI pedagogics & Lelek Academy, Consultant for educational institutions, Austria. Apart from the talks of the experts, experience sharing of parents and experts who have done something different during lockdown would also take place during the summit.

Speaking about this initiative Aditya Tapadia said, "During the lockdown period, parents got to spend much more time with children than usual. However, they were not equipped to utilize this time for child's development, it was largely about keeping the child engaged with the screen. Now, since both parents and children are getting used to this lifestyle of spending more time together due to online school sessions and work from home culture, we want to help parents in using this time to meet the developmental milestones of the children, which otherwise would have been taken care of in their regular school."

There is a nominal participation fee for parents to participate in this summit. A facility where parents can watch the talks of speakers at the time convenient to them shall also be provided.