Planning to Switch to Solar Energy? Know This About Solar Panel Installation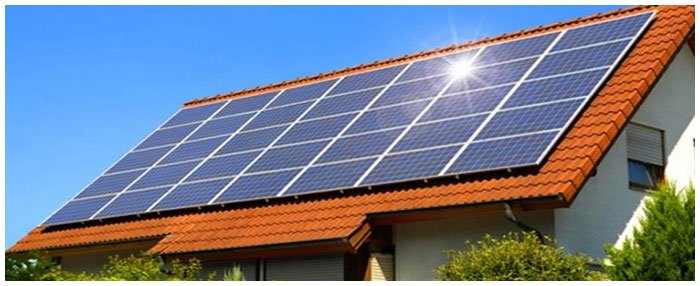 17th January 2022: The past decade has seen a considerable rise in the number of solar panel installations across India, primarily in the commercial, residential, and industrial sectors. While this large-scale shift has majorly been motivated by the growing awareness around global environmental challenges such as climate change and global warming, there are several other factors. These include savings on electricity bills, low maintenance requirements, energy independence, versatile usage, and more. 
But even as solar panel installations increase, many people still hesitate to invest in solar power systems due to a lack of knowledge about the installation process. So, this comprehensive guide is going to answer some of the most common questions that you may have about solar panel installation. Keep reading to know more! 
Can Your Rooftop Support Solar Panel Installation? 
This is one of the most common and important questions that you should address if you are opting for solar panel installation. The first step is to check if the rooftop receives ample sunlight during the day and there is minimal shadowing caused by buildings, trees, and other surroundings. The next key step is to examine the rooftop's condition to determine if it can withstand the weight and size of a solar power system. If not, you might need to get the rooftop repaired, and it is best to seek professional services for the same. 
Which Type of Solar Power System Should You Invest In? 
There are two common types of solar power systems available in India, namely on-grid/grid-connected and off-grid, and it is crucial to understand which one you should choose. The primary difference between the two is that an on-grid solar system remains connected to the local electricity grid, whereas an off-grid system works independently. Additionally, an off-grid solar system includes a solar battery that stores excess energy for backup. On the other hand, an on-grid system can be used to sell excess energy to the grid, which results in lower utility bills. 
While both options are worth considering, your choice should be based on your unique requirements. For instance, if you live in a remote area with frequent power cuts, an off-grid solar power system is your ideal choice. However, if you are looking to increase monthly savings, it is best to opt for an on-grid solar panel installation and receive credit for selling excess energy to the grid through net metering.
Do You Need to Get Any Permits and Approvals for Solar Panel Installation? 
Whether you need any permits or approvals for solar panel installation varies from one state to another. However, typically, there are a few government-mandated formalities you need to complete before installing a solar power system, including some documentation. Additionally, there are also subsidies and schemes that you can claim if you are opting for solar panel installation, but these are usually applicable for residential areas. 
Now that we have answered some of the most common questions and doubts related to solar panel installation, it might be time to start looking for professional installation service providers. However, it is essential to look for reliable, reputable, and trusted companies such as Luminous that offer high-quality solar solutions and installation services. 
Moreover, Luminous provides end-to-end services for solar panel installations, including net meter installation, plant health check-up visits, insurance assistance, care and warranty support, and financing options. Better yet, the team of experts at Luminous also take care of any required permits and approvals while you kick back and relax. So, choose Luminous as your solar panel installation partner and get started on your journey to clean energy. Explore their website today!