Polycab India Ltd. showcases its first Polycab Experience Centre in Pune's Tapkir Galli area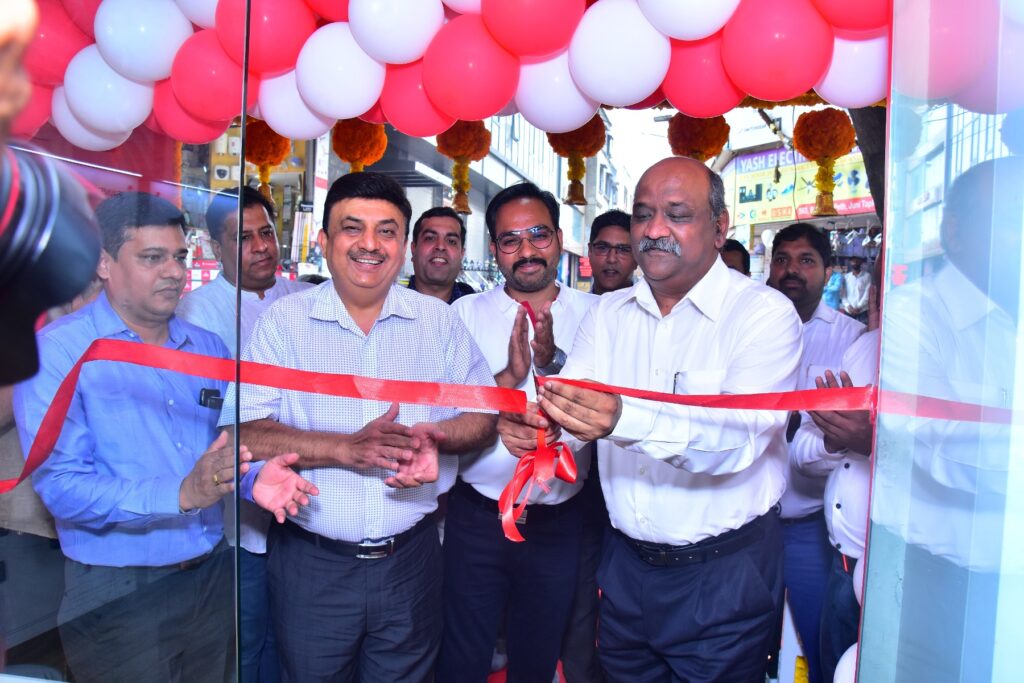 Pune, 09 October 2019: Polycab India Limited ("Polycab" or the "Company"), a leader in the wires and cables business and the go-to manufacturer of Fast Moving Electrical Goods ("FMEGs") business, inaugurated its first Polycab Experience Centre in the City. Mr. Manoj Verma, Executive President and Chief Operating Officer (CE) , Polycab India Limited, inaugurated Polycab Experience Centre at Shop No. 1, Sakharam Apartments, old Tapkir Galli, Pune –2 in the presence of the Company's team members, several prominent business associates, influential and trade fraternity constituents. Polycab has 3,400+ authorised dealers and distributors and 1,15,000 retail outlets managed through corporate offices, 3 regional offices and 20 local offices across India. It has 1,700+ dealers and distributors on a Pan-India exclusively for FMEGs. On 30th September 2019 Polycab had opened similar experience centre in Mumbai.
Polycab Experience Centre showcases the entire premium range of high quality offering value for money in various categories such as Wires, Cables, innovative retardant products developed through a strong R&D pipeline; FMEGs such as Fan, Switches, Pumps, Geysers, Lighting, Solar, Conduit Pipes, etc. In Wires & Cables, Polycab has the widest range of power cables, control cables, instrumentation, building wires and industrial cables. Polycab Experience Centre showcases its plans to strengthen its FMEG product portfolio and entry into new product segments by way of continuous product development and innovation. Its R&D activities will be focused on developing new products to capitalize on industry trends, including the move towards home automation and green or environmentally friendly products that consume less power. It also intends to focus on street lighting and other specialized products such as domestic and agriculture pumps amongst others.
Commenting on the Pune launch, Mr. Inder T. Jaisinghani, Chairman & Managing Director, Polycab India Limited, said, "Pune is a very significant hub for the entire State of Maharashtra and we are happy to open our second experience centre in the country in this city where engineering, electricals and electronics is a way of life. The Polycab Experience Centre is a strategic showcase of our wide range of quality products under one roof so that it is easy for consumers and trade constituents to experience and choose them. We intend to further our connect with direct customers in the FMEG market and continue to evolve and design future-ready innovative products customized for their changing needs. Retailers from upcountry districts in and around Pune can also visit and experience Polycab products & choose them."
Polycab India Ltd. intends to focus on manufacturing value-added FMEGs that enjoy higher profit margins such as premium fans, a wider range of table, pedestal and wall fans, smart fans and lighting products in the professional luminaire segment and penetrate segments of the FMEG market that are fast growing such as growing preference for energy-effect LED sources and growing exports of ceiling fans, ensuring its presence in each rung of the value chain. Since the manufacture of value-added FMEG use the same back-end manufacturing processes and equipment as the Company current portfolio of products, it is well positioned to capture the demand for such value-added products.