Project 'Sanjeevani' to give flight to the dreams of 60 students of standard 10 in rural Maharashtra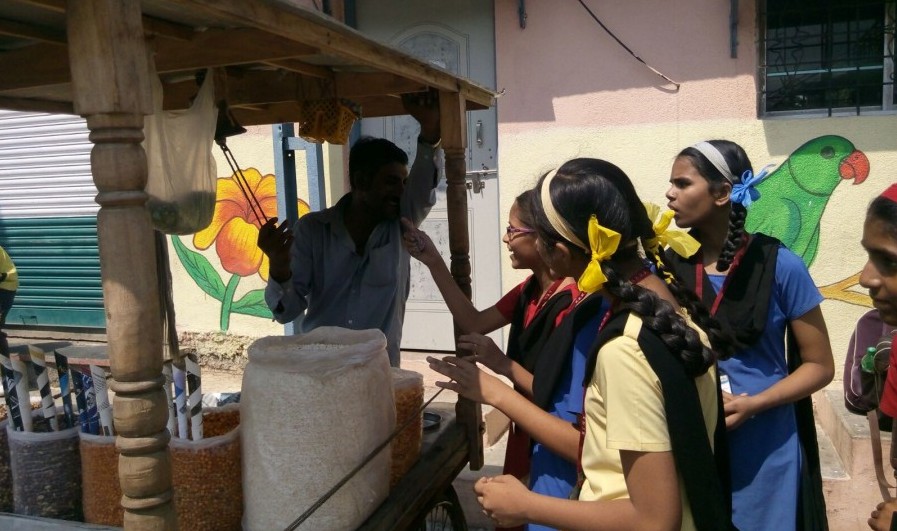 Pune, February 25, 2021: An ambitious project which will provide crucial and much needed help to students studying in government schools in rural Maharashtra has been launched jointly by Shyamchi Aai Foundation (SAF) and Uday Gujar Foundation (UGF). It will be known as `Project Sanjeevani'.
Project Sanjeevani is a mentoring and scholarship programme that supports higher secondary students academically as well as financially and helps them achieve their career goals.
The Shyamchi Aai Foundation has supported the Govt. of Maharashtra to conduct free Interest and Aptitude tests for 17 lakh Grade 10 students in the last 5 years. Among the 17 lakh students who appeared for the test last year, 290 students from rural government schools have shown a very high aptitude in all 4 measured areas.
"Our aim is to select 60 of these students across the state and mentor them for the next 3 to 4 years to pursue education and be self-reliant in their fields of interest. Through this project, our students will get equal access, resources and opportunity to higher education linked to their interest and aptitude thus leading to meaningful careers, which in turn would help build a safer, happier and prosperous nation," said Uday Gujar, Director of Uday Gujar Foundation.
Dr. Raghunath Mashelkar is the chief patron and advisor to Project Sanjeevani and will extend his valuable guidance to scale up this project by using a blended model of teaching (that uses technology) to reach out to more and more students in the future.
Under the project, a 3-day residential programme will be conducted thrice a year for mentoring the students and also provide scholarships on need basis. The first residential workshop will be conducted in the month of April and May 2021.
SAF is a research based, technology driven non-profit organisation that enables secondary school students in India to make their own informed educational choices that would hopefully lead to meaningful careers. SAF has been working relentlessly for the past seven years for its vision of "Right to Right Education". It has impacted around 8.5 million students, 41000 teachers in 4 states of India.
UGF was founded with a vision to empower youth, especially girls, by imparting required knowledge and equipping them with skills, not only for meaningful employment but also for entrepreneurship. UGF has constructed three buildings spread over five acres of land which are being used as hostels for around hundred students studying in its skill development centre at Wing, Tal. Khandala, Dist. Satara, (near Bhor).
"We also intend to appeal to teachers in the surrounding areas to volunteer to be local mentors for these students. This journey is a collective one and we will also reach out to local NGOs and domain experts for mobilising resources and guidance for these students," said Gujar.
Follow Punekar News: