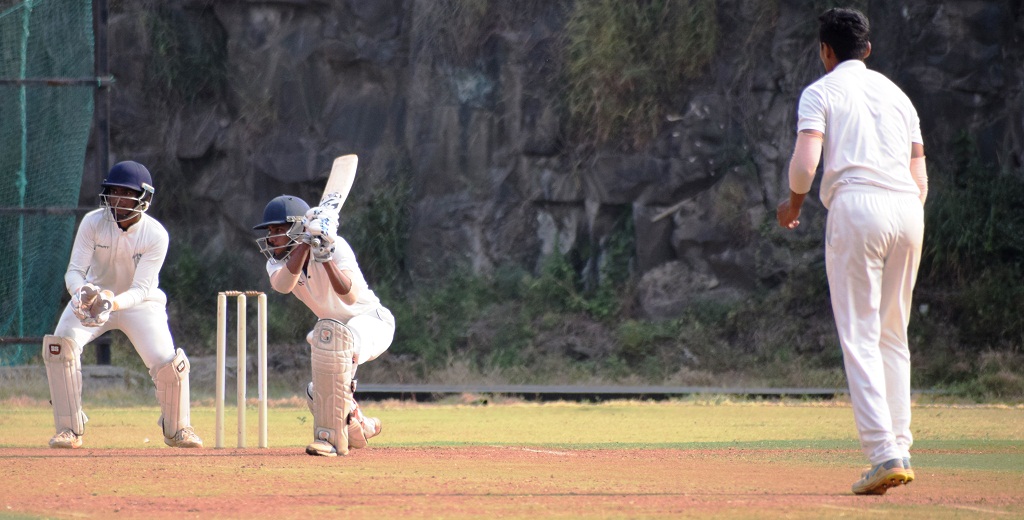 Pune, 25th October 2021: Brilliants Sports Academy managed to take a 43 run first-innings lead against United Sports Club on the first day of the semifinal match at the fourth edition of the "PYC-Goldfieldd Late Raju Bhalekar Trophy" Invitation Under-19 Cricket Tournament organized by the PYC Hindu Gymkhana and played on PYC and Aryans Sports ground
Batting first, Brilliants Sports Academy were bowled out for 196 runs after Right arm fast bowler Aditya Rajhans(91-5) of United Sports Club struck .
After a good start by Smit Patil (77runs) United Sports Club faltered midway after Brilliants Sports Academy Slow left arm orthodox Rahul Shirgavkar struck claiming 6 wickets for 50 runs to wrap up their innings for 153 runs. And help his team take a crucial 43 run lead at end of day one .
Scores: Semifinal Round:
Brilliants Sports Academy: 196 for all out in 45Overs(Ravindra Matcha 42(78,8×4), Utkarsha Chaudhary 34(43,6×4), Akash Pandekar 23(45), Samarth Deshmukh 21, Sahil Autade 14, Aditya Rajhans 20-91-5, Ronak Andani 9-21-2, Vitthal Chaudhar 8-38-2) VS United Sports Club: 153 for all out in 39.1Overs(Smit Patil 77(91,12×4), Tanishq Sitapure 23(21), Aditya Rajhans 13, Ranveer Singh 12, Shreeraj Chavan 10, Rahul Shirgavkar 14.1-50-6, Pratik Bhuimbar 12-45-2, Ravindra Matcha 1-1-1); Brilliants Sports Academy took 43 runs lead