Pune: Citizens outraged after video of youths beating a dog with iron rod goes viral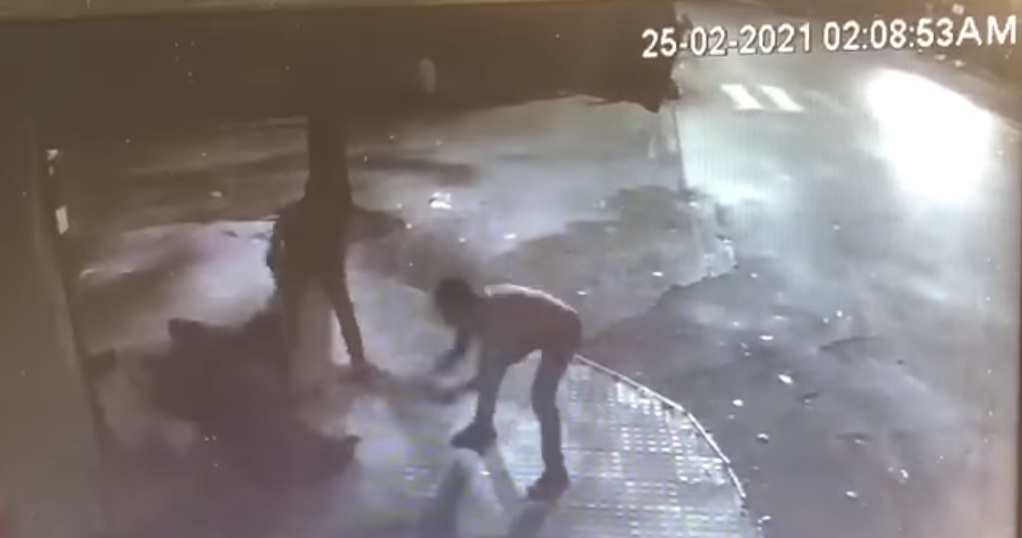 Swargate, March 1, 2021: While a case has been registered against a car driver for beating a stray dog in the Swargate area, a similar video has surfaced of two youths beating a stray dog with an iron rod and a stick within the limits of Samarth police station. Citizens, outraged after witnessing such a horrific video, are now demanding action against the culprits.
According to reports, the video is from February 25 at around 2 am. Some children saw a dog lying injured in the Nana Peth area. They rushed it to the hospital in critical condition. The dog had serious injuries on its neck, back, and head and was bleeding. The doctors then provided it with first aid and questioned the children regarding who the culprits were.
The dog was seriously injured at Halwai Chowk in Nana Peth. The children checked the CCTV footage of the shops there.
It showed two young men between the ages of 25 and 30 beating the dog to death with an iron rod at around 2 am. After which, this shocking incident spread like wildfire and the video went viral.
Citizens have demanded to find concerning youths and take strict action against them. Samarth police are now searching for the culprits. The dog is now undergoing treatment at an animal hospital in Kondhwa.