Pune: COEP Boat Club's Regatta Set to Impress with Kayak Ballet, Shell Games and More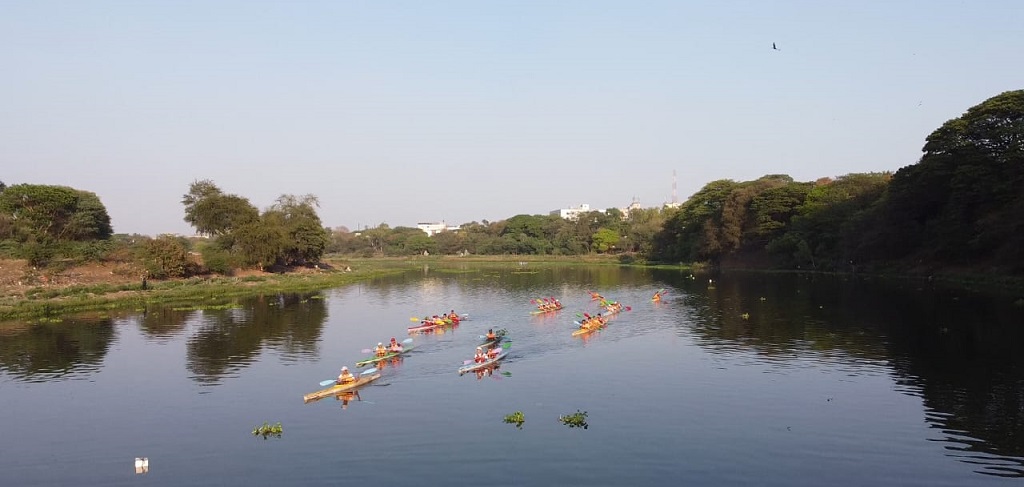 Pune, 24th March 2023: COEP's Regatta, one of the most prominent events organized by any institution in the country, has been certified as the oldest college festival of India by the Limca Book of Records. This 94-year-old legacy attracts enthusiastic students from all over who participate in the five shows that comprise Regatta. The event is also known for its eminent keynotes.
Regatta consists of five shows: Kayak Ballet, Shell Games, Telematches, Punt Formation, and Mashaal Dance. Every show has its uniqueness, making Regatta stand out among all college festivals. Kayak Ballet and Shell Games are scheduled in daylight, followed by Telematches, Punt Formation, and Mashaal Dance at night. Participants require immense practice and dedication to meet the set standards and put up a show to be remembered.
The COEP Boat Club conducts various small events throughout the year to increase student engagement. However, Regatta is the annual main flagship event. Valiance was the key to its successful legacy, but this time the aim is to outperform the previous edition.
The theme for this year's Regatta is "Stride Towards Pinnacle," which summarizes the journey over the past years, highlights an upcoming event, and denotes progress toward success. "Pinnacle" refers to a successful point of something, and the club is forging ahead with its legacy's successful voyage and raising the event's value. The Club aims to be the finest version of itself as it approaches closer to the 100th edition. The Club is continuing its successful journey of history and enhancing the value of the event.
The 95th Regatta, which will take place on March 26th, is just a few days away. With this, the club is hoping for a successful event to bring out another chapter of its adventure.
Join Punekar News Whatsapp Group, Telegram, Instagram And Twitter  For Regular Update about Pune City And Pimpri-Chinchwad