Pune: Deputy Mayor Saraswati Shendge clarifies that she is safe from COVID-19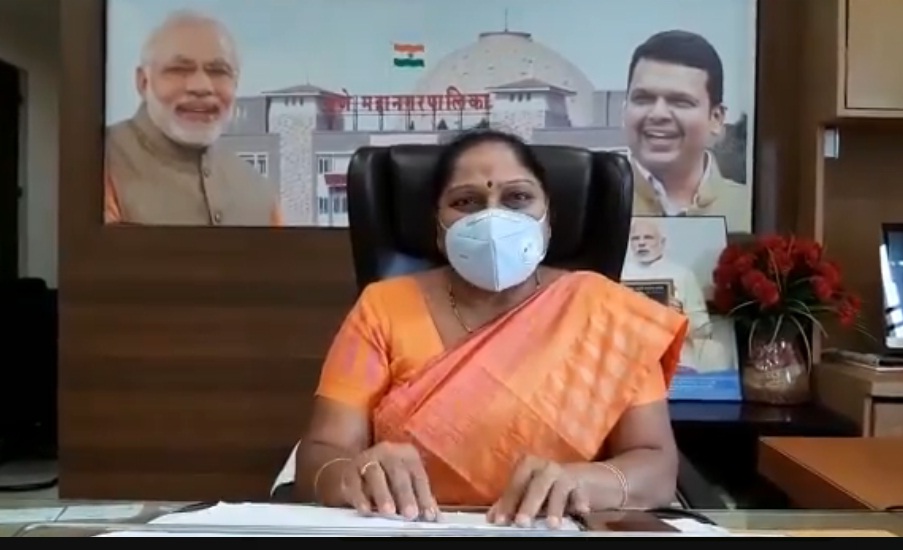 Mehab Qureshi
Pune, July 6, 2020: Deputy Mayor of Pune Saraswati Shendge informed the media this morning that she was not infected with Coronavirus, and was safe.
Following the news of Pune Mayor Murlidhar Mohol testing positive for Coronavirus, rumours spread across the city that COVID-19 has also infected the Deputy Mayor.
After clarifying that she has not contracted the disease, Shendge also conveyed the message that Pune residents should stay safe without panic and expressed anger at those who spread false information.
Mohol and other leaders of various political parties have been infected by the novel Coronavirus in the last few days. People in contact with the Mayor are being tested. Meanwhile, Shendge has been helping the needy people in her ward. She has been involved in reviewing meetings and planning of precautionary measures as well.
Follow Punekar News: