Pune: Free Eye Check-ups And Glasses Distribution Program Held For Police and Inmates at Yerwada Central Jail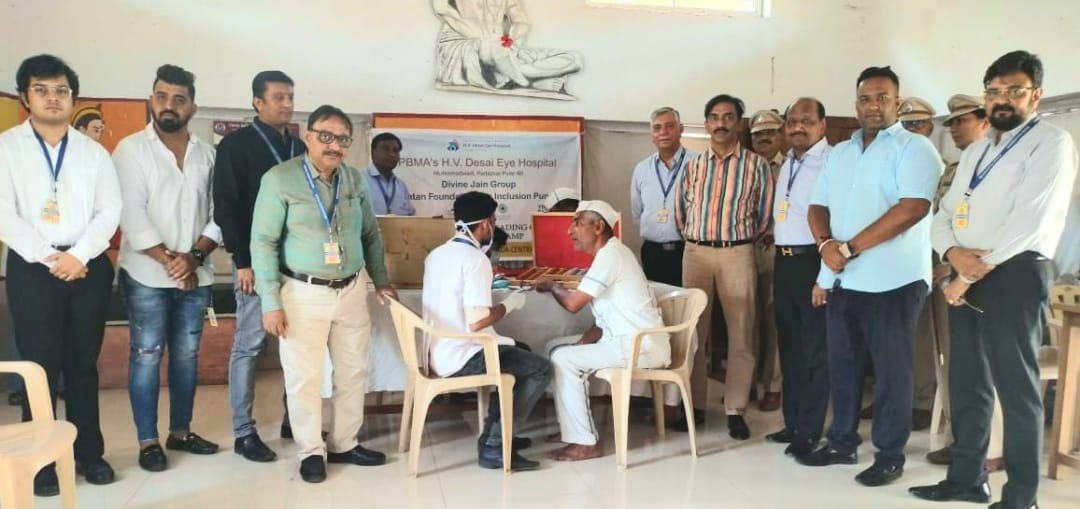 Pune, 24th May 2023: Divine Jain Group and HV Desai Eye Hospital organized a three-day eye check-up and glasses distribution program by Jatan Foundation for the police personnel and inmates of Yerwada Central Jail. The initiative aimed to provide free eye examinations, cataract screenings, and distribute glasses to those in need.
The program received guidance and support from Amitabh Gupta, Additional Director General of Police and Inspector General of Prisons and Correctional Services in Maharashtra State. Swati Sathe, Deputy Inspector General of Prisons (Western region), Anil Khamkar, Superintendent of Yerwada Central Jail, and other officials from the prison administration, were also present on the occasion.
Rajesh Hiralal Shah from Jairaj & Company Parvez Bilimoria, former Director of H. V Desai Eye Hospital, Rajesh Oswal from Gheewala, and Nainesh Nandu, an accomplished entrepreneur, attended as chief guests.
Sanket Shah, Chairman of Divine Jain Group, Pankaj Sakhria, Deputy Secretary of Divine Jain Group, Shreyansh Pandey, and other members of the organization actively participated in organizing the event.