Pune, November 2, 2020: On Wednesday, 28th of October, the Film and Television Institute of India (FTII) diploma film CatDog won the first prize at the Cinéfondation selection, the student's section of the Cannes Film Festival of 2020.
Not only was the film the only Indian representation at the prestigious film festival this year, but it also competed with 1952 entries from 444 film schools across the world to make its way to the top accolade. The film is the work of the 2013 batch students of FTII.
It is directed by Ashmita Guha Neogi, and has Prateek Pamecha as Director of Photography, Vinita Negi as Editor, Kushal Nerurkar as Sound Designer and Neeraj Singh as Production Designer. The film was due to be screened at Cannes along with the others in May. But the current pandemic ruled out the normal functioning of the festival, and a limited outdoor event was organized last week to honour the winners.
"It is a point of pride for the students at the Film and Television Institute of India (FTII). Any film getting shortlisted for the Cinéfondation section deserves praise anyway, but CatDog winning the award during such troubling times as these is especially welcome news. It is also worth noting that the film took shape and made its way to this prestigious award in spite of continuous institutional harassment of the students of FTII by the administration."
The director of the institute Bhupendra Kainthola went so far as to say two years ago at IFFI, Goa that the film wing students of the institute are performing badly. This comment comes at a time when the current administration under the director himself has started many arbitrary practices that directly hinder academics and the welfare of students. With a next to non-existent redressal system, the complaints of the students have also been repeatedly ignored.
Aadhith V. Sathvin, president of FTII Students Association (FTIISA), said, "Over the last few years, a blatant disregard for student concerns has been made evident time and time again. From fee hikes every year to the improper functioning of the Academic Council, the preferential treatment given to the short term courses that charge exorbitant fees, and the systemic assaults on students and their projects, the problems have only escalated. When a film makes its way through all these obstacles and finds its due recognition, it is a cause for celebration for all. In spite of the consistent suppression of voices in the institute, CatDog managed to get out there and prove the worth of the students' efforts. For that and more, congratulations are in order for the creators of the film."
Rajarshi Majumdar, General Secretary of FTIISA, said, "Perhaps it is strange to make an example out of a film. It is, after all, a culmination of many personal thoughts and imaginings that have reached the viewer in ways that we can't always put words to. Yet, one can't help but take this opportunity to thank the filmmakers. Fellow students and colleagues feel a part of their journey, but most importantly feel a lot of joy in being able to celebrate it."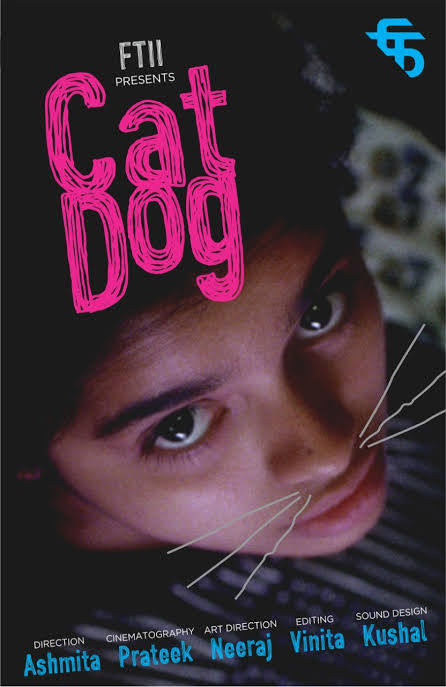 Follow Punekar News: