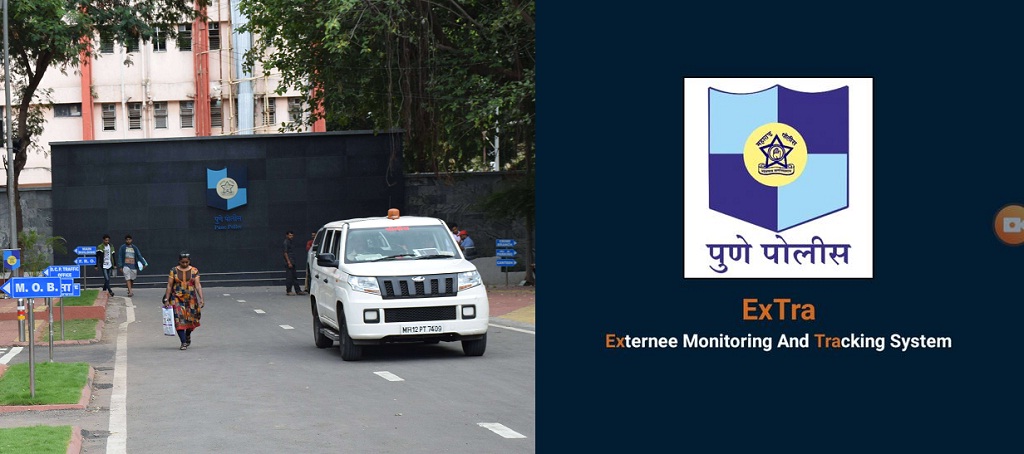 Pune, July 2, 2020: The ExTra app, an online system developed for the tracking of externed (tadipar) criminals using digital surveillance, helped Pune police nab an externed criminal two days ago. Today a court convicted him. He is the first to be convicted after the ExTra app became functional last month.
Judge MA Shaikh sentenced the accused Shankar Babu Kailash Pandhekar to four months imprisonment and Rs 500 fine for offence under section 141 of Maharashtra Police Act and six months imprisonment and Rs 500 for offence under section 142. This is the first-ever conviction through Extra app breach of order of externment.
According to police, Pandhekar who was externed by Zone 5 DCP was found violating the conditions of externment, when he entered Pune jurisdiction. A system alert (by ExTra app) for geo-fence breach was sent to concerned Bibvewadi police station and preventive cell. On verification, another case was registered against him. Police sub-inspector Kale investigated and prepared a chargesheet under supervision of Senior Police Inspector Kumar Ghadge, DCP (Zone 5) Suhas Bawache. Assistant public prosecutor Vijay Jadhav argued for maximum punishment for the accused based on evidence. The court convicted the accused.
DCP (Crime Branch) Bachchan Singh said, "Due to the use of technology, the violations of externment order can be detected more easily, and reduces the complete reliance on human intelligence only. Digital surveillance using the ExTra app helps police to keep an effective watch on externed criminals since auto-alerts are created through the application on breach of geo-fence by the externed criminals. The alerts are sent to the police station, zone DCP and Crime branch preventive cell. Once verified, the offences are registered by the police station, and further legal course is taken."