Pune: IACTS To Organize Awareness Drive To Mark World Heart Day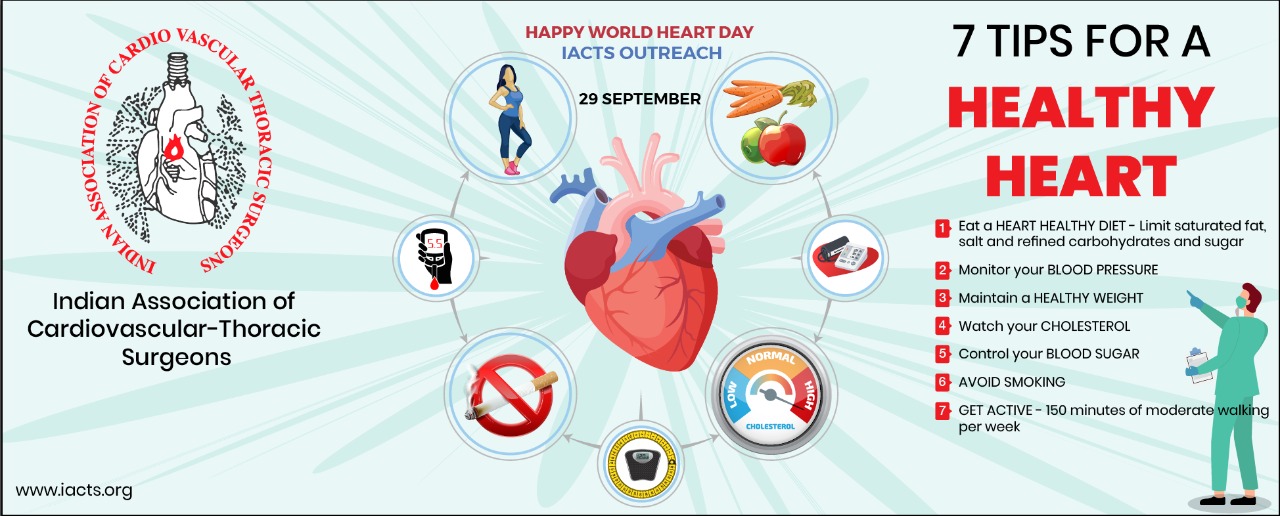 Pune, 28th September 2022: The Indian Association of Cardiovascular and Thoracic Surgeons (IACTS) in association with ReBirth Foundation is conducting an awareness drive on Prevention of Cardiovascular Disease and Organ Donation via a Cycle Rally on September 29, World Heart Day. The event is hosted by the Poona YMCA.
The rally will be flagged off from YMCA, Quarter Gate Chowk and the route includes MSEB Rasta Peth – Dr Babasaheb Ambedkar Sankrutik Bhavan – RTO Chowk – Bund Garden – Gunjan Chowk – Hotel Blue Diamond – Mahasainik Lawns – alongside Race Course – Bhairoba Nala Chowk – Wanowrie Police Chowki – Race Course Office – East Street – Rahel Hospital and back to YMCA. The rally will be flagged off at 6.30 am and participation is free for all.
Dr Manoj Durairaj, Heart Transplant Surgeon and Vice President of the Indian Association of Cardiovascular and Thoracic surgeons conveyed his wishes for a happy and healthy World Heart Day to everyone. He strongly recommended a shift to a healthy lifestyle, a regular heart checkup in the form of blood tests for sugar and cholesterol, regular blood pressure checks, if possible ECG and 2d echo (heart ultrasound) to prevent sudden heart attacks in people which is becoming common nowadays.
The theme for the IACTS Outreach program is "Let's work together to make every heartbeat count." He thanked the ReBirth Foundation for their enthusiastic support for the Cycle Rally Drive on this occasion. Their commitment to Organ Drive in Pune and India is commendable.
The team from ReBirth mentioned that ReBirth Foundation is working on the spread and awareness of Organ Donations for the last 7 years. Along with the traditional ways, ReBirth tries to reach into people's hearts through different innovative ways. One of them is through Cycling Expedition.
On 'World Heart Day', this initiative of IACTS is a step in the right direction. As more people get aware and educated about Organ Donation, more Cadaver Donations will happen, in turn leading to hearts available for transplants in large numbers.
Dr Durairaj informed that there is a paucity of organs, especially the heart and lungs. He added that there are many patients from Pune who are suffering from end-stage heart and lung disease and are waiting for transplants. Some of these patients are so critical that they can succumb at any time without a suitable donor.
The event is being hosted to make the public more enthused to donate organs. There has already been an enrolment of over 100 participants for the rally. Participants include senior heart surgeons from Pune like Prof A V Kanetkar and Prof Sudhir Bhate amongst other heart surgeons.