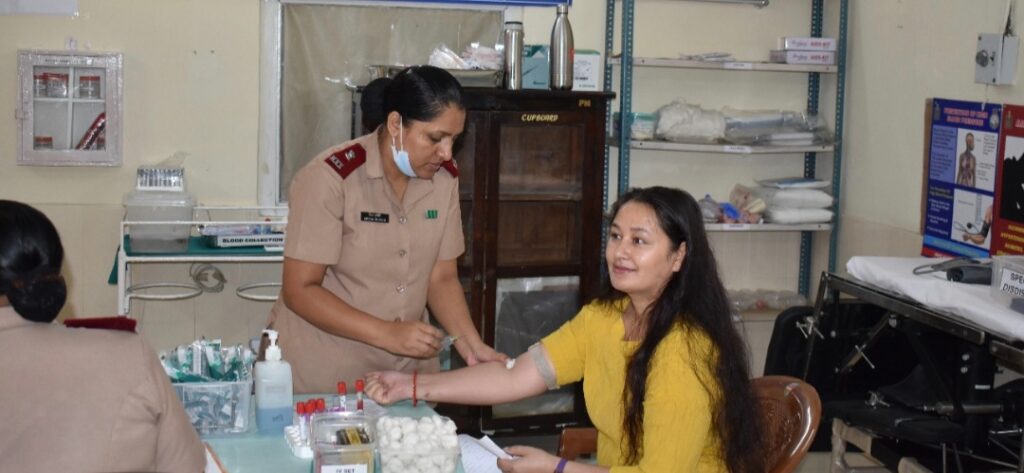 Lonavala, 15th May 2022: As a part of "Aazadi ka Amrit mahotsav" a multispeciality health camp for all ladies & children of Station Lonavala was organised by INHS Kasturi, in collaboration with Navy Wives Welfare Association (NWWA), Station Lonavala from 12 to 14 May.
The aim of the camp was a screening of health conditions of ladies/ children and to promote health awareness. The Camp was inaugurated on 12 May 22 by Cmde Arvind Rawal, Station Commander and Mrs Pooja Rawal, President NWWA Lonavla in presence of Surg Capt Marak Pertin, Commanding Officer, INHS Kasturi.
The health camp consisted of:-
(a) A detailed gynaecological examination along with screening for Breast Cancer & Cervical cancer.
(b) Screening for Hypertension, Type 2 Diabetes Mellitus, Heart, lever, Kidney & Endocrine diseases including blood test & ECG
(c) Detailed paediatric examination alongwith vaccination.
(d) Screening for dental disorders
(e) Bone Mass density examination
(f) Screening for ophthalmologic disorders
The Camp got a positive response from ladies and children of the station