Pune: Khadki vegetable, fruit markets to open tomorrow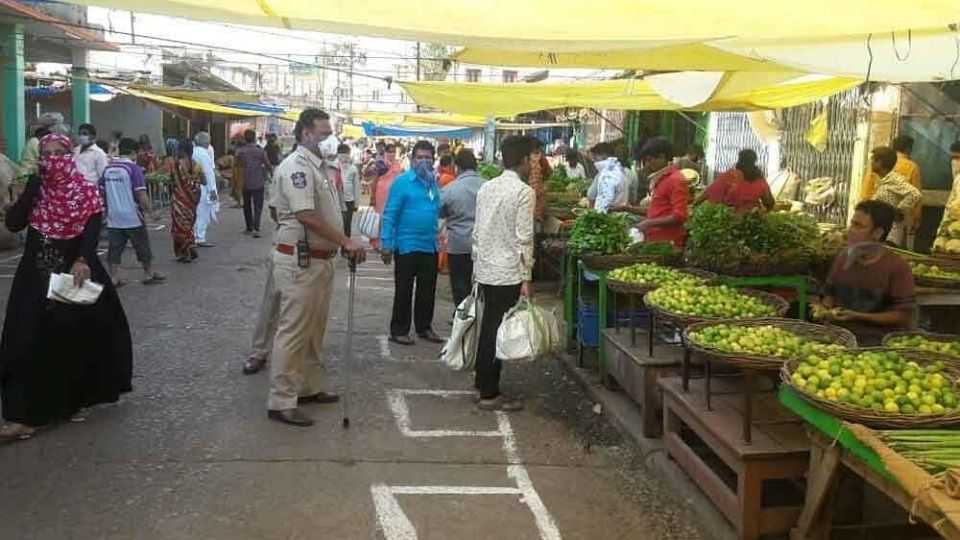 Pune, June 4, 2020:Retail vegetables, fruit markets under the Khadki Cantonment Board (KCB) to open from tomorrow. KCB today issued a new order, announcing the opening of retail vegetable, fruit market near Shewale Tower in Khadki Bazaar and wholesale market on Elphinstone Road.
The order states that there would be only 60 vendors of fruit and vegetables allowed at a time at an open plot near H.No.1 OB, Shewale towers from 7 am to 2 pm. Few changes have been made in the new order. Vendors/traders on one side of the street/road will operate on Tuesdays, Thursdays and Saturdays from 9 am to 5 pm and the other side will operate on Wednesdays, Fridays and Sundays.
Also, there will be 12 wholesale shops/vendors of fruit and vegetables operational at a time at the open plot of GLR survey no. 108A from 4 am to 7 am.  Also in Rangehills, shops under Khadki cantonment board will operate on Mondays, Wednesdays, Fridays and Sundays from 9 am to 5 pm and other shops on Tuesdays, Thursdays and Saturdays.
According to the officials from Khadki cantonment total number of Coronavirus positive patients has reached 42 out of which 29 have cured and been discharged while two of them have died. There are 11 active patients admitted to different hospitals in Pune and PCMC. Six are admitted in Khadki Cantonment Hospital, one in Sassoon Hospital, one in Ruby Hall Clinic and two in YCM hospital in Pimpri.
One patient has been found today who is from Dargavasahat. He was admitted in Khadki Cantonment hospital yesterday. The test report confirmed COVID19 positive today and swabs of his three close contacts have been taken for testing.