Pune Metro will start operating from June next year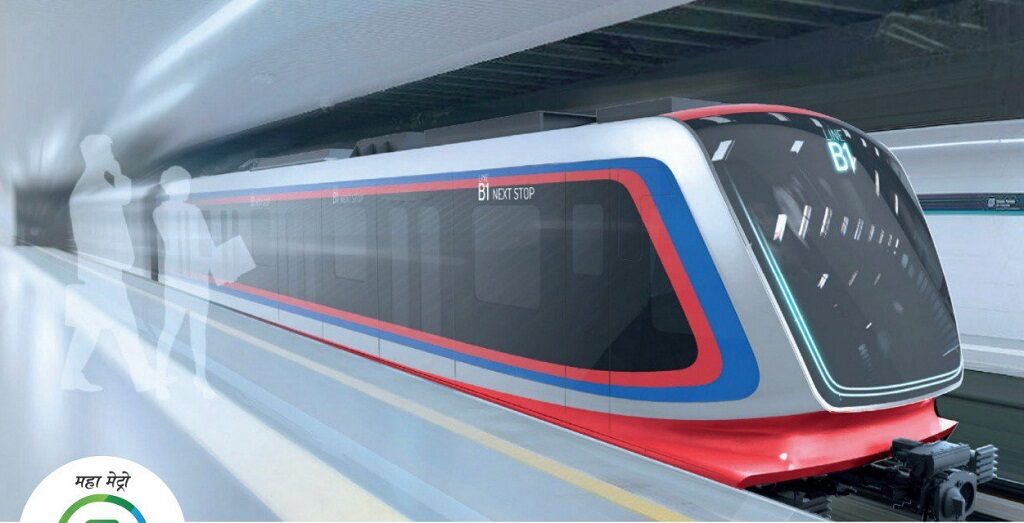 Mrunal Jadhav
Pune, November 6, 2020: Due to the outbreak of the novel Coronavirus (Covid-19) the operation of metro in the city has been postponed. Passengers from Pimpri and Pune will be able to travel via metro in June and August next year. The entire 8 km route from Pimpri to Dapodi will be operational by June 2021. After that, the route from Vanaz to Garware College in Pune will start till August 15.
According to the initial plan of the Maharashtra Metro Railway Corporation (Mahametro), two stations each would be operational on priority routes in Pune and Pimpri. A senior official of the Mahometro indicated that efforts would be made to start all the stations on priority routes by making changes in the planning. Therefore, instead of Sant Tukaramgar to Phugewadi, it will now be possible for the citizens of Pimpri to travel from Pimpri-Chinchwad Municipal Corporation to Dapodi till next year. It will also be possible for the citizens of Pune to reach Garware College from Vanaz instead of Anandnagar.
Maha Metro is currently working on both these routes. Work on both Sant Tukaramnagar and Phugewadi stations has reached its final stage. Work on Pimpri-Chinchwad, Bhosari, Kasarwadi and other stations on these routes will be done as soon as possible. The first two Mahametro stations on these routes are expected to be completed by the end of the year. After that, the work of the next station will be completed in phases. Efforts will be taken to make all the stations on Karve and Paud roads in Pune operational by August next year. At present, the work of Anandnagar and Garware College is completed more than other stations. However, work of three stations namely Vanaz, Ideal Colony and Nalastop, will be started soon.
Three trains in Pune till June?
Pune Metro Train construction has started at the Titagarh factory in Italy. In the next two months, the Mahometro team will travel to Italy to test the train. By June next year, three train sets (nine Metro coaches) will arrive in India.
8 km: Pimpri-Chinchwad to Dapodi
4.5 km: Vanaz to Garware College
12.5 km: Metro line operating at Pune, Pimpri
Follow and Connect With Us on WhatsApp   Telegram  Facebook  Twitter  YouTube Instagram Linkedin