Pune: MSEDCL Cut Power Supply Of 22,000 Consumers Due To Non-Payment Of Electricity Bill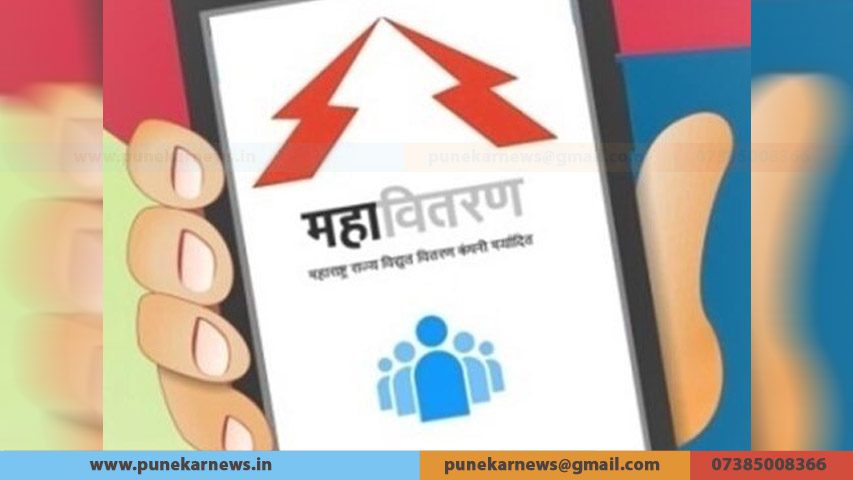 Pune, 28th March 2023: 5,11,614 domestic, commercial, and industrial electricity consumers in Pune circle still have arrears of Rs 102.26 crore and Maharashtra State Electricity Distribution Company Limited (MSEDCL) has appealed to pay it immediately. So, due to non-payment of overdue electricity bills despite repeated appeals, the electricity supply of 22,816 arrears has been cut so far in March.
Meanwhile, to facilitate the payment of current and overdue electricity bills to electricity consumers, all the authorized electricity bill payment centers of MSEDCL in Pune circle will remain open during office hours on Thursday (30th March), a public holiday. Besides, the facility is available for low-pressure electricity consumers to pay their bills online at home through the Mahadiscom website www.mahadiscom.in and mobile app.
MSEDCL's entire financial base is on the monthly recovery of electricity bills from consumers. Various dues have to be paid every month along with the purchase of electricity from the recovery of electricity bills. Therefore, the recovery of overdue electricity bills has been given a big speed.
In the last 27 days, 16,080 defaulters in Pune city, 3,616 defaulters in Pimpri Chinchwad, and 3,120 customers in rural areas have been cut off. MSEDCL has appealed to the electricity consumers to pay the arrears promptly and to avoid the drastic action of disconnecting the electricity supply.