Pune: No Electricity On Saturday In Boat Club Road, Tadiwala Road, And Dhole Patil Road Area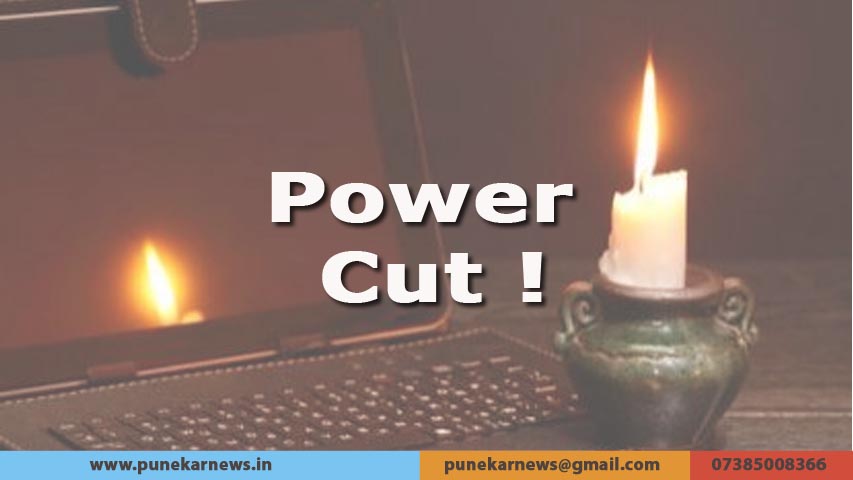 Mihir Shete
Pune, 10th June 2021: Maharashtra State Electricity Distribution Company Limited (MSEDCL) Bund Garden Division has planned work of replacement of 10 Megavolt-Ampere (MVA) capacity power transformers at Naidu sub-station on Saturday.
Therefore, there will be no power supply in Boat Club Road, Wadia College, Dhole Patil Road, Tadiwala Road, Bundgarden Road areas on Saturday from 7 am to 6 pm.
The 10 MVA capacity power transformer at the Naidu substation of MSEDCL has malfunctioned and it has become imperative to replace it. A new power transformer has been made available and its installation will be done on Saturday from 7 am to 6 pm. For this, the power supply to five of the six 22/11 KV high voltage power lines in this substation will be cut off.
Also Read Pune: Metro To Run In Pimpri Chinchwad By December 2021
The power supply to Naidu Hospital and Wadia Hospital will be restored through an alternative system. Power transformers are being replaced on Saturdays instead of Thursdays as IT companies, private and government offices have started after the curfew and many people work from homes also.
Due to pre-arranged work at Naidu substations, the power supply to about 8,000 customers will be cut off from 7 am to 6 pm on Saturday. In this regard, advance information is being given to the concerned consumers registered with MSEDCL.
Also Read Mask Not Recommended For Children Below 5 Years, DGHS Issues Guidelines For Management Of Covid19 In Kids
Electricity outage will be in Bundgarden Road, Boat Club Road, Rajguru Chowk, Bhaji Market, Tadiwala Road, Narangi Bagh Road, Boat Club Society, Kapila Tower, Dhole Patil Road, Tata Management Area, Atur Park, Nair Road, Mangaldas Road, Wadia College Road, Nathan Road, City Point, City Tower, Manikchand Icon Area, Sai Radhe Complex, RBM Mill and other areas. MSEDCL has requested the consumers to cooperate during this period.
पुणे: शनिवारी बोट क्लब रोड, ताडिवाला रोड, ढोले पाटील रोड परिसरातील वीज बंद राहणार
Join our WhatsApp Group, Telegram, and Twitter for every update about Pune and PCMC