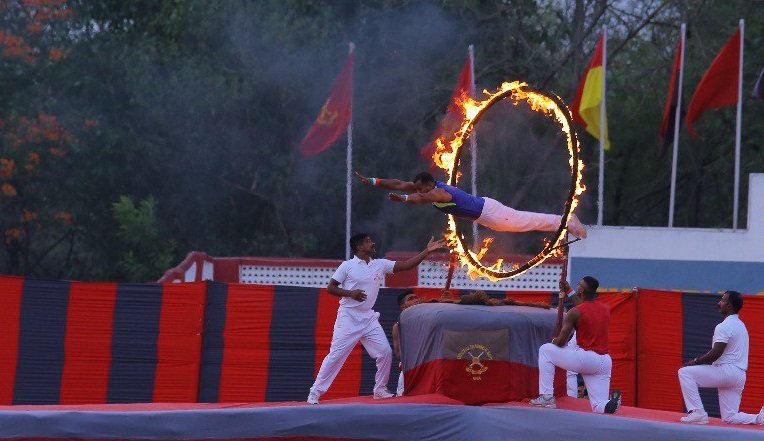 Pune, February 2, 2021: Boys Sports Company, Bombay Engineer Group (BEG) and Centre, Khadki, will conduct induction rally from 25 March to 31 March 2021. State/ National/ International level medal winners will be given priority for the same. The entry time is 7 am to 10 am. 
Discipline: Rowing, Gymnastics & Basketball 
Age: 8 — 14 years (born between 25 March 2007 and 25 March 2013 inclusive of both dates)  
Education Qualification: Minimum 4th standard pass 
The notification states, "The candidates and his parents/ guardian will be in possession of following ORIGINAL documents for selection procedure at Boys Sports Company, BEG & Centre, Khadki: 
(a) Birth Certificate (certificate issued by Registrar of births and deaths). 
(b) Education Certificate/Mark sheet issued by Principal of the school. 
(c) Certificates of achievements in his discipline. 
(d) Caste Certificate. 
(e) Residential/Domicile Certificate issued by Tehsildar/SDO/SDM. 
(f) Ten latest colour passport size photos. 
(g) Aadhar card 
(h) Character certificate 
(j) Sports Kit and accessories for concerned sports discipline. 
Participation in Induction Rally will be at OWN expenses. Boarding, Lodging and Transportation arrangements will be made by parents/guardians of candidates arriving for Induction Rally. 
Free Boarding & Lodging, Living, Education upto 10th Standard, Sports Kit, Medical and Scientific Coaching will be provided to selected candidates. Therefore, eligible sports cadets will be enrolled in the Indian Army under the provision of Recruitment Rules. 
COVID-19 Precautionary Measures: All candidates will be carrying mask and gloves and produce an RT-PCR/ Rapid Antigen Negative Certificate and No Risk Certificate when they report for the rally.
For more detail contact No – 9322581748/ 7992200216/ 8764063579/ 7030458444