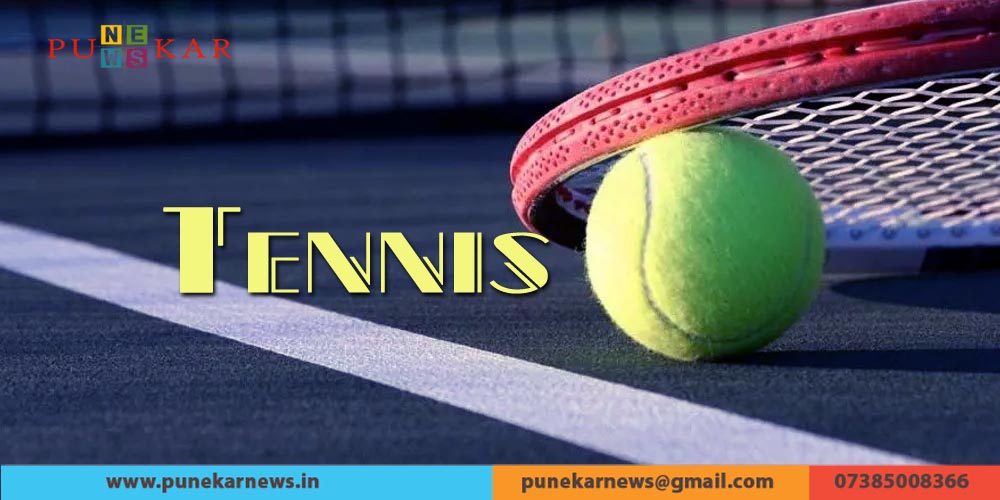 Pune, 2nd May 2022: Over 200 entries from all over the country have been received for the Baba Rodrigues and Sons ITF S200 Seniors championships which is being played at the MSLTA School of Mhalunge Balewadi Tennis complex from May 2 to May 8. The seniors ITF event will be held in the city after a gap of 10 years. The event which is being conducted under the Auspices of MSLTA and PMDTA will be co sponsored by Aryan Pumps
for the event which will feature competitions in 30+, 40+,45+ , 55+ , 60+ , 65+, 70+ in the Mens section and 35+ and 45+ events in the women's Section, informed Sunder Iyer and D S Rama Rao tournament directors . Top Indian Seniors representing India in their age groups Nitten Kirrtane , Ravindra Pandey , Aditya Khanna, Dr Dipankar Chakravarti , Yogesh Shah will be leading the seeding list in their age groups
The event will be the second highest level tournament in India after the S 400 grade event which was conducted in Mumbai Recently . Players will be allotted ITF points which will enable them to improve their world rankings , many top former Indian professional players will be featuring in the week long event . The ITF seniors circuit is gaining popularity in the country with 13 ITF world rankings events planned from January to June 2022 , This includes S400 and 6 S200 events and 5 S100 events, said Mr Iyer.
The Senior events also help to promote tennis in the country with many wards of these competing senior players joining tennis , it also gives continuity to professional tennis players to keep competing at the highest level and maintain their game and fitness levels , added Mr Baba Rodrigues the sponsor of the event .
The tournament was inaugurated at the hands for Arjuna Awardee and Former Davis Cupper Gaurav Natekar , Only Asian Women Gold Badge ITF referee Sheetal Iyer , Tournament Director Sunder Iyer , D.S Rama Rao , Mr Baba Rodrigues and Mr Subash Sutar
Following are the seedings :Mens Singles 35 1.Ravindranath Pandey ,2 Ganesh Devkhile, 3, Arjun Uppal ,4 Milind Marne . Men Singles 40 1.Aditya Khanna , 2.Kamlesh Shukla ,3.S Dodi ,4. Mandar Wakankar Mens Singles 45 ,1 Nitten Kirrtane, , 2 Sunil Lulla, 3 Deepak Patil ,4 Rajiv Arora
Mens Singles 60 1Dr Dipankar Chakravarti. , 2 Anil Nigam ,3 Om prakash Choudary, 4 Naresh Vij , Men's Singles 65 1 Yogesh Shah , 2 Kishore Choudary , 3 Rajendrasingh Rathore ,4 Mahender Kakkad.