Pune: People Enthralled By Bharatanatyam Arangetram Presented By Natyashala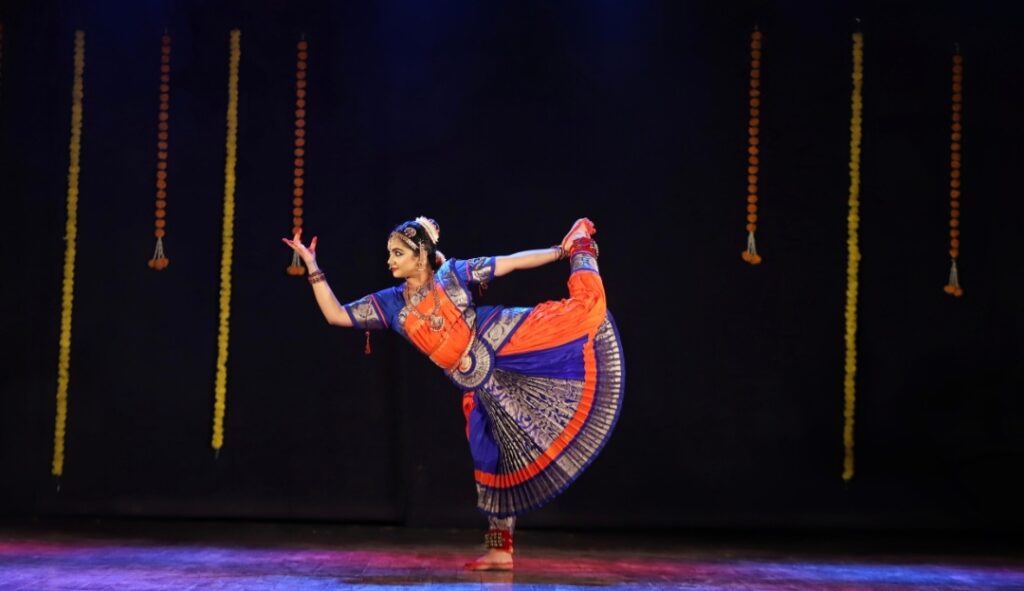 Sangvi, 9th March 2022: Versatility and creativity are the two words that describe the evening at Natasamrat Nilu Phule Natyasabhagriha in Sangvi. Dancing is like dreaming with your feet. For every Bharatanatyam artist, Arangetram is a celebration of the art, trained over several years of learning – says Charanya Gurusathya, Artistic Director, Natyashala Academy of Fine Arts, Pune.
Natyashala presented the Bharatanatyam Arangetram, Solo Debut performance of Ananya Nadger on 6th March (Sunday).
The evening of classical dance portrayed the various aspects of Sringaram or Love- Bhakti devotion to God, Vatsalyam love between a mother and child, Sambhoga love between a wife and husband. The stories and scenes of Shiva, Parvati and Krishna were very well expressed by the dancer and kept the audience at the edge of the seats throughout the two-hour performance.
The soulful rendition by the members of the Orchestra with Charanya Gurusathya playing the talam or natttuvangam while reciting the Jathis made the auditorium vibrant. Vocals by Rohan Pillai made the entire place divine, mridangam and kanjira by Venkatesh kept an energetic rhythm, violin by Balasubramaniam brought expressions into dance movements, flute rendition by Sanjay made the dance serene. Gurusathya rendering orchestral effects through Djemba (American Congo) and morsing elevated the performance.
The auditorium was packed with the audience who enjoyed live orchestra along with impressive light effects, stage decoration, sound acoustics, authentic crisp costumes. All these are nothing short of an exhibition of "Versatility and Creativity". An evening well spent by the Art Lovers at Pune.