Pune Police Crime Branch seizes six pistols in one day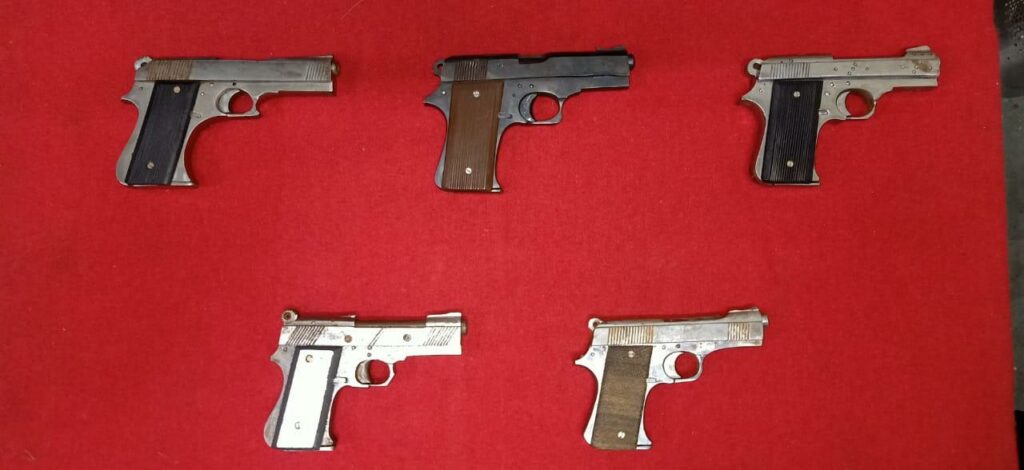 Sumit Singh
Pune, October 19,2019: The sleuths from Crime Branch of Pune city police on Saturday seized six pistols in one day.
Acting on tip-off received by Police Naik Yashwant Khandare and Mohsin Shaikh, a team from Crime Branch unit 2 laid a trap on the Katraj-Dehuroad bypass under Bharati Vidyapeeth.
The arrested person has been identified as Pradip Vishnu Gaikwad (22), a native of Ahmednagar district.
Another team had seized one more pistol.
Further investigation is going on under supervision of Additional Commissioner of Police (crime) Ashok Morale and DCP (crime) Bachchan Singh.