Pune police meet 50 housing societies members in Lohegaon, urge them to install CCTV cameras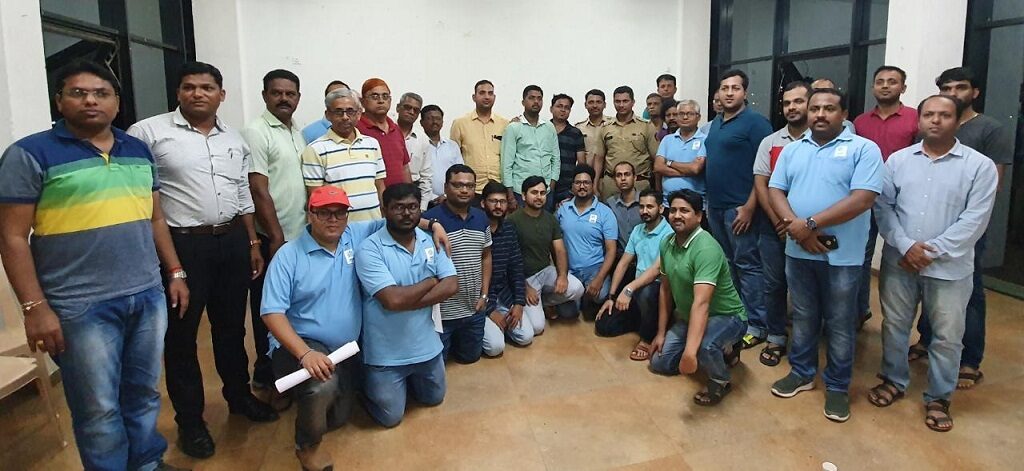 Lohegaon, Pune, October 12, 2019 : The Lohegaon Residents Welfare Association (LRWA) hosted a meeting on Saturday between housing societies of Lohegaon and Pune City Police to discuss safety and security issues.
O P Upadhyay, chairman of LRWA arranged CCTV meeting in his Park Spring Housing Cooperative Society clubhouse.
The meeting was attended by representatives (chairman/secretaries) of 50 societies. From police department, Police sub inspector HS Giri, ASI Mujawar, Avinash Shivale and Vinod Mahajan from detection branch from Vimantal Police station attended the meeting.
PSI Giri and ASI Mujawar explained the importance of CCTV cameras and urged the housing societies of Lohegaon to intall them covering the road in front of each society. CCTV cameras will not only instill fear in theif's mind but also help in tracing the criminal in case of any untoward incident.
While installing the camera, the societies must make sure that the camera has minimum 4 Megapixel lens and must capture the number plate of any vehicle clearly.
Societies representatives also raised some local issues with police and demanded increase in night patrolling.
Societies have agreed to follow the guidelines set by police and pledged that each society will install a CCTV camera outside the gate covering the road.
A notice asking societies to install CCTV camera was given by PSI Giri and ASI Mujawar to each society. A deadline of 30 days has been set for this task.
LRWA secretary Dr Rakesh Ojha, deputy secretary Ravi Ganchari were also present on the occasion.