Pune: Serum Institute's Fire Audit Report To Be Checked – Ajit Pawar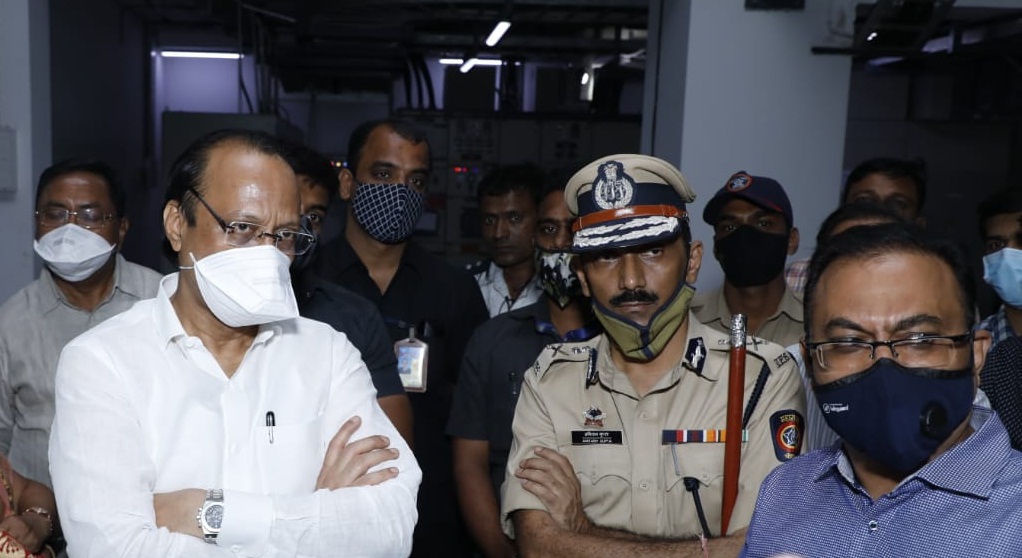 Pune, January 21, 2021: The fire at the Serum Institute of India (SII) building in Pune has been contained but five workers lost their lives. COVID vaccine production and storage have nothing to do with the building that caught fire. The COVID vaccine program is completely safe. The cause of the fire is still unclear and it will be known only after an inspection by a team of experts tomorrow, said the Deputy Chief Minister and Guardian Minister of Pune district.
Pawar visited the site of the fire this evening to inspect the fire at the Serum Institute's plant in Manjari near Hadapsar. Pune Police Commissioner Amitabh Gupta, Collector Dr Rajesh Deshmukh, MLA Chetan Tupe, local people's representatives as well as officials of Serum Institute were also present on the occasion.
Later, while talking to reporters, Deputy Chief Minister Pawar said that it was unfortunate that five people died in the fire that broke out at the Serum Institute, which is on the national and international map due to production of Corona vaccine Covishield.
Paying tributes to the workers who died in the fire, the Deputy Chief Minister expressed his condolences to their families.
"It is not possible to inspect the building at night as it is dark. Therefore, every floor of the accident will be inspected by a team of experts tomorrow morning. This will help to clarify the cause of the fire, the exact number of deaths. The institute is located in the SEZ area and an inquiry will be held into whether the fire audit, energy audit and other necessary inspections of the institute building were carried out", Pawar said.
The Deputy Chief Minister informed that Chief Minister Uddhav Thackeray will also visit Serum Institute tomorrow (January 22). The Deputy Chief Minister lauded the firefighters for their excellent performance in controlling the fire.
The fire began around 2.45 pm and was finally extinguished at 4.10 pm. The fire reached the second, third, fourth, and fifth floors of an under-construction building near terminal 1 gate. Due to the fire, a swell of smoke spread all around.
Serum Institute To Pay Rs 25 Lakh Compensation To Family Of Each Deceased, Pune Police Crime Branch To Conduct Parallel Investigation Of The Case
Follow Punekar News: