Pune: Six More Accused Arrested In Minor Girl's Gangarape Case; Total 14 Accused Arrested Till Now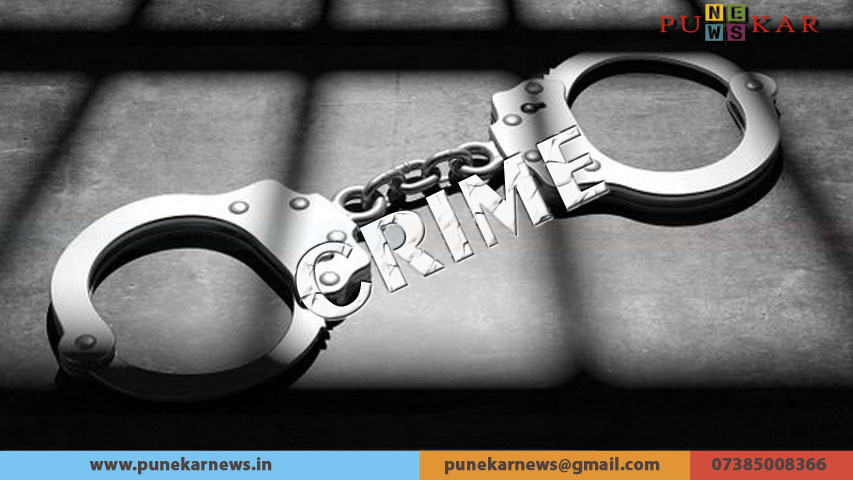 Mubarak Ansari
Pune, 7th September 2021: Six more accused have been arrested by Pune city police today in connection with the gang rape of a 14-year-old girl. All six accused were produced before a special court which remanded them to nine days of police custody.
Till now, a total of 14 persons including two Indian Railways class IV employees have been arrested in the case registered with Wanowrie police station. 13 out of 14 arrested accused raped the girl. The 14th accused is her 19-year-old friend, a labourer hailing from a state in eastern India. Police said that the rape survivor and her friend are from the same taluka.
According to police, the girl had left home around 10.30 pm on August 31 to meet her friend at Pune railway station. However, her friend did not turn up.
One of the arrested accused, an autorickshaw driver, told her that there is no train for her destination at night and offered to arrange for her stay or drop her home. He took her to a lodge and raped her. He had also called his friends who took turns to rape the minor girl at the lodge, secluded places with tree cover and railway office. The accused had dropped her at the railway station on September 2 evening for going out of Pune. They had also threatened to harm her family if she revealed the incident to anyone.
Meanwhile, her father, who works as a gardener, lodged a missing complaint with Wanowrie police station stating that the girl went missing between 10.30 pm on August 31 and 5.30 am on September 1. As the girl is a minor, police registered a case of kidnapping as per the Supreme Court guidelines. The FIR was registered around 8.30 pm on the same day though the information was given many hours back.
While checking CCTV footage, cops saw the girl going with an autorickshaw driver at the railway station. An alert message was sent to police units in different states. Accordingly, Chandigarh police detained the girl on September 4. After getting information, the Pune police team reached Chandigarh by air on the next day and brought her to Pune.
Police also traced the autorickshaw driver who was seen with her at Pune railway station. During interrogation, he revealed the names of his accomplices and eight of them were arrested on Monday, while six others including her friend were arrested today. Police Sub Inspector Seema Chaudhary is further investigating the case.
Indian Railways have suspended the two arrested employees who are from the electrical department.
The arrested accused are
Mashaq Abdulmajid Kanyal (27), autorickshaw driver from Vaidwadi in Hadapsar
Akbar Umar Shaikh (32), AC Repair mechanic from Juna Bazar
Rafiq Murtaja Shaikh (32), autorickshaw driver from Juna Bazar
Azharuddin Islamuddin Ansari (27), autorickshaw driver from Kasewadi
Prashant Samuel Gaikwad (32), occupation – service, resident of Tadiwala Road
Rajkumar Ramangina Prasad (21), occupation – service, resident of Ghorpadi
Noib Naim Khan (24), autorickshaw driver from Bopodi
Meerawali alias Meera Aziz Shaikh (24), carpenter from Juna Bazar
Asif Firoz Pathan (36), autorickshaw driver from Lohiyanagar
Shahjur alias Siraj Saheblal Chhaparband (28), watchman from Kondhwa
Sameer Mahboob Shaikh (19), occupation- fabrication, resident of Kondhwa
Firoz alias Shahrukh Saheblal Shaikh (22), plumber from Kondhwa
Mahboob alias Gaus Satar Shaikh (23), labourer from Kondhwa
Victim's friend