Pune: Swaroopseva, Giripremi during organise blood donation, distribute ration kits, medicines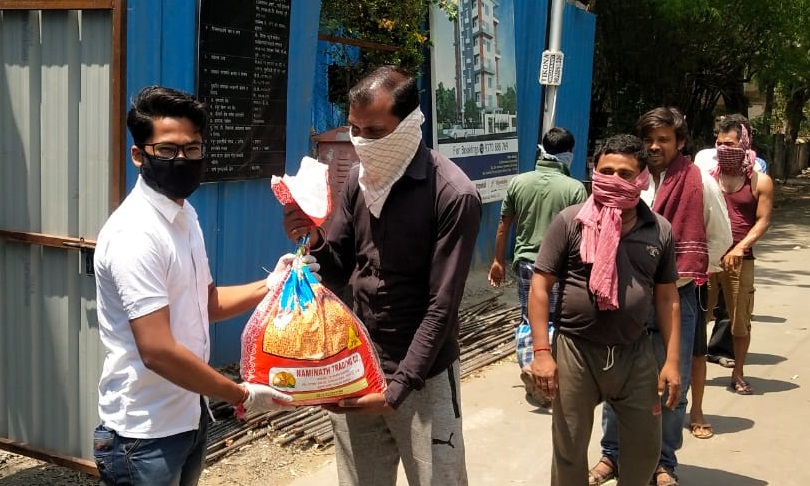 Pune, June 4, 2020: As the entire country is fighting one of the worst crisis during the pandemic, several social organisations are coming together to help the needy people in this stressful time. Pune based organisations, Giripremi and Swaroopseva and Giripremi organised several activities such as blood donation, distribution of food kits and distribution of immunity booster medicines to the corona warriors during the lockdown.
During the lockdown, several hospitals of the city faced the shortage of blood as donors were not available due to strict implementation of lockdown. However, to combat the shortage, these two organisations created a group of 150+ blood donors who can donate the blood in an emergency crisis. Out of these 150+ donors, more than 50 donors donated the blood by visiting Sahyadri Super Specialty Hospital, Dinanath Mangeshkar Hospital, Janhagir Hospital, or Jankalyan Blood Bank during the lockdown period.  It helped several patients who needed blood immediately.
Apart from facilitating the blood donation to the hospitals, both the organisation donated essential foods kits to 2000 families of labour and needy people for 55 days of lockdown. These families were mostly migrated workers living in Warje, Sinhagad Road, Ravet, Alandi, Bhugaon, etc. areas of the city. These families received the kit consisting of Wheat flour, Rice, Lentils, Edible Oil, Tea Powder, Sugar, Salt, and essential spices. Giripremi and Swaroopseva volunteers with the help of Rashtriya Swayansevak Sangh's (RSS) Jankalyan Samiti distributed the kits to needy families.
Arsenium ALB 30 is a homeopathy precautionary medicine helps to increase immunity to counter COVID- 19. It is recommended by the AYUSH Ministry, Government of India. Giripremi and Swaroopseva distributed 7000 doses of Arsenium ALB 30, a homeopathy precautionary medicine recommended by AYUSH ministry, Government of India as an immunity booster.
These immunity boosters to various Corona Warriors working on-ground. 2400 doses were distributed to the entire postal service staff across the district. Another few batches of 1000s were distributed to drivers, helpers carrying essential goods, vegetables, milk in and out of the city in a crisis period. Besides, these relief measures, a special task force of more than 200 volunteers are created to carry out emergency work in the future.