Pune Takes Flight: India's First Performance-Based Helicopter Navigation Demo A Success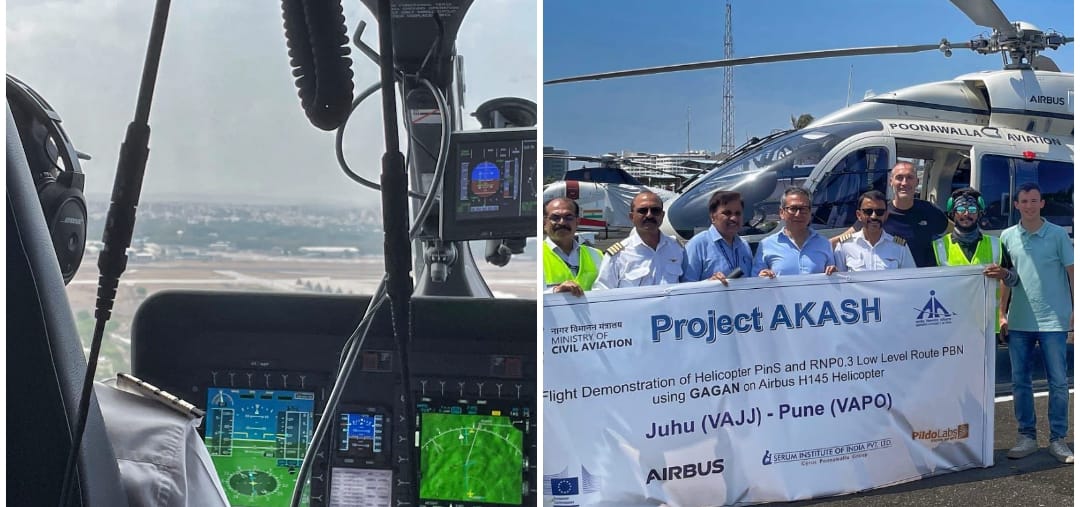 Pune, 4th June 2023: In a groundbreaking achievement, India has successfully conducted its first-ever demonstration of performance-based navigation for helicopters between Juhu, Mumbai, and Pune.
Civil Aviation Minister Jyotiraditya Scindia hailed this as a remarkable example of the Indian aviation sector leading the way in innovation. Notably, this demonstration marks the first of its kind in Asia.
The successful demonstration was made possible by utilizing GAGAN satellite technology, which significantly enhances accuracy and enables high-quality air traffic management. Experts consider this a significant milestone in the field of Air Navigation Services. GAGAN is recognized as one of the four Space-Based Augmentation Systems available worldwide, with the other systems operated by Europe, Japan, and the United States.
The demonstration flight between Juhu and Pune took place on May 31, drawing appreciation from Prime Minister Narendra Modi.
A fine example of the Indian aviation sector blazing a trail in innovation!

India conducts Asia's first demonstration for Performance-Based Navigation for helicopters.

The flight from Juhu to Pune made use of the #GAGAN satellite technology that enhances accuracy, allowing…

— Jyotiraditya M. Scindia (@JM_Scindia) May 31, 2023
He acknowledged the achievement, emphasizing its importance by stating, "Noteworthy milestone for the sector! It underscores our commitment to embracing advanced technologies for safer and more efficient air traffic management," in a tweet.
GAGAN operates by utilizing a network of ground stations to augment the GPS standard positioning service navigation signal. This system proves particularly beneficial for helicopters, which often have to land in areas with limited prominent landmarks. GAGAN assists pilots in accurately pinpointing their location during flights and landings, providing an additional layer of precision.
The successful demonstration of performance-based navigation for helicopters showcases India's dedication to adopting advanced technologies and enhancing air traffic management.