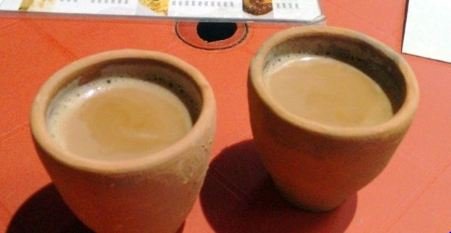 Pune, December 10, 2020: Piyush Goyal, Minister of Railways, Commerce and Industry, Government of India has directed that tea will now be sold in eco-friendly 'Kulhad' (clay cups) at railway stations of Indian Railways.
Central Railway has started selling tea in kulhad (clay cups) in Mumbai, Nagpur, Bhusaval, Solapur, Pune divisions which is getting a good response.
When asked about it, Sunil John, a passenger, about his experience of getting tea in 'Kulhad', he said that the tea in Kulhad looked and tasted different.
Another passenger Ishak told that drinking tea in Kulhad is altogether a different experience. Tea in Kulhad looks delicious, thanks to the Railway Minister for this.
The use of 'Kulhad' is not only a step towards the environment but will also provide an impetus to the pottery industry and create large scale employment opportunities for manufacturers.
Currently, Tea in kulhad is available at stations like Chhatrapati Shivaji Maharaj Terminus, Dadar, Thane, Kalyan, Panvel, Igatpuri, Karjat and Lonavala on Mumbai Division.