Pune police plans to give Rs 100 voucher for following traffic rules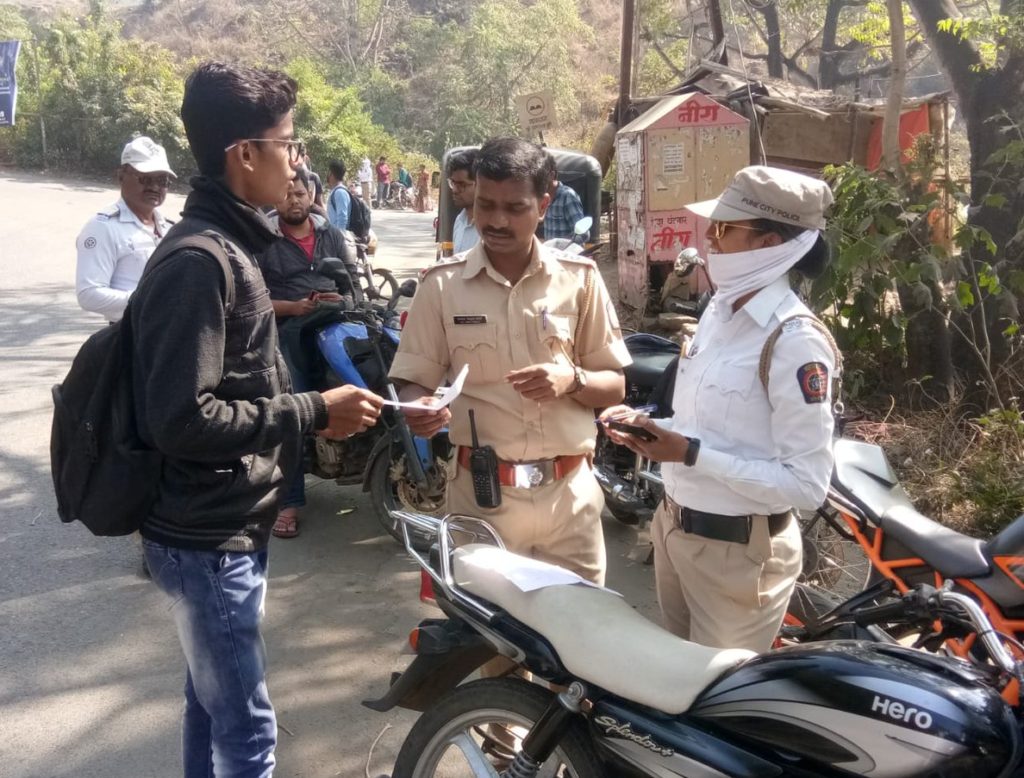 Sumit Singh
Pune, May 13, 2019 : There is a good news Punekars. The Pune city police is planning to give Rs 100 voucher for following traffic rules. Reason – There is no pending e-challan against you for violation of traffic rule.
Hindustan Times newspaper reported, the department is working on this initiative and they are in contact with various merchants, restaurants in the city.
If a vehicle owner is stopped by traffic police in Pune and has no pending e-challan and has all the necessary documents, we will give Rs 100 voucher. The person will get a 12 digit open-ended code through SMS which can be gratified at select restaurant/mall which will be a part of the project to avail the Rs 100 voucher. There is no cap to the number of vouchers a person can get.
Police believe that the incentive will help reduce enforcement by them and instead people will follow the traffic rules. The minimum fine amount for any offence is Rs 200 while the maximum is Rs 2000.
Of late the traffic branch of Pune city police has become serious about enforcing traffic rules. As high quality cameras are installed at major chowks, every day policemen sitting at the CCTV control room at the police commissioner office check footage and issue e-challans based on vehicle numbers.
However many people were not following traffic rules seriously, hence traffic police have begun recovering all pending fines. Recently cops had recovered Rs 1400 from a PMPML bus driver. Also a SUV driver was made to pay Rs 24,200 fine for 25 pending e-challans.
The traffic branch of Pune city police has launched offensive against those violating traffic rules. Many times there has been arguments between policemen and people over how much should be paid for fines of various offences.
Here is a list of various traffic rule violations and their fine amount :