Renowned Homeopathy Specialist Dr. Amar Singh Nikam Honored with Dr. Samuel Hahnemann International Honor Award in Germany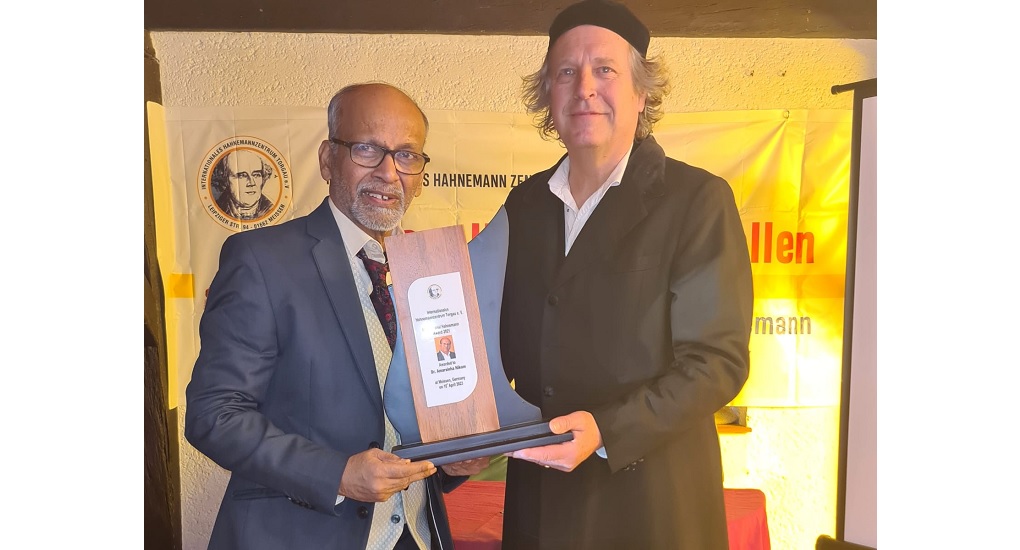 Pune, 16th April 2023: On 10th April 2023, the 268th birthday of Dr Samuel Hahnemann, a renowned homeopathy specialist, Dr. Amar Singh Nikam, was honored with the Dr. Samuel Hahnemann International Honor Award in Meissen, Germany.
Dr Amar Singh Nikam has been serving patients through homeopathy for forty years and is running the first private 100-bed hospital in homeopathy, Aditya Homeopathic Hospital, with research in homeopathy. He claimed to have cured thousands of incurable diseases such as heart, kidney, and liver failure, and has been instrumental in bringing homeopathy to the grassroots by giving it a good and high-quality reputation globally.
He has established the Mission Homeopathy Association and formed a team of one hundred doctors who are continuously contributing to the spread of homeopathy scientifically in big cities and villages all over the world. Dr. Amar Singh Nikam has also worked fearlessly day and night to stop the Covid epidemic.
During the ceremony, Dr. Manish Nikam, Dr. Manasvi M. Nikam, and Dr. Satish Mhaske delivered lectures on homeopathy thesis, and Sudha Amar Singh Nikam and numerous homeopathic experts from Europe were present. The ceremony was organized by the IHZT organization.