Rishi Kapoor: Evergreen, Jovial Bollywood Heartthrob Passes Away at 67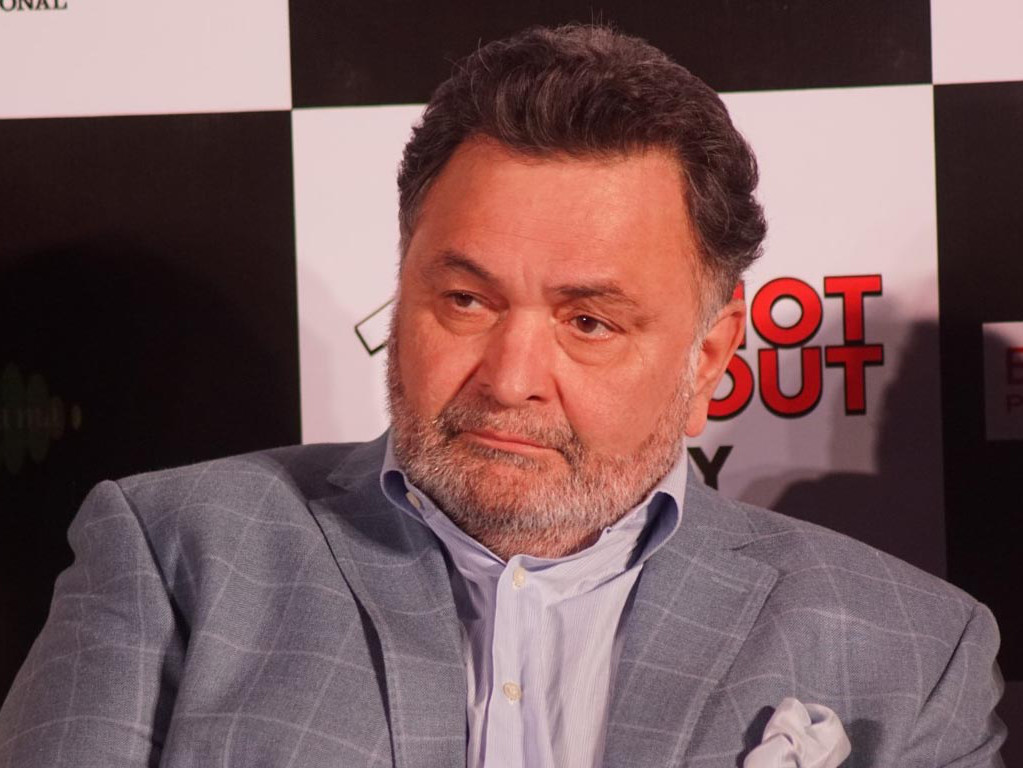 Mumbai, April 30, 2020: Rishi Kapoor is no more. He was 67 years old. He was struggling with leukaemia. He died today morning at HN Reliance Foundation Hospital in Mumbai. Yesterday, Bollywood actor Irrfan Khan had died.
A message from Rishi Kapoor's family stated, "Our dear Rishi Kapoor passed away peacefully at 8:45 am in hospital today after a two-year battle with leukaemia. The doctors and medical staff at the hospital said he kept them entertained to the last. He remained jovial and determined to live to the fullest right through two years of treatment across two continents. Family, friends, food and films remained his focus and everyone who met him during this time was amazed at how he did not let his illness get the better of him.
He was grateful for the love of his fans that poured in from the world over. In his passing, they would all understand that he would like to be remembered with a smile and not with tears. In this hour of personal loss, we also recognise the world is going through a very difficult and troubled time. There are numerous restrictions around movement and gathering in public. We would like to request all his fans and well-wishers and friends of the family to please respect the laws that are in force. He would not have it any other way."
Earlier last Thursday, his health also deteriorated. He was also admitted to the hospital but was discharged four hours later. He was again admitted to the hospital on yesterday due to chest infection, difficulty in breathing and fever. After his condition deteriorated, he was put on a ventilator, but he stopped responding at 3 am. When he breathed his last, he was accompanied by wife Neetu and son Ranbir.
Rishi Kapoor was detected with cancer in 2018. He went to America for treatment. He returned to India in September last year after staying there for 11 months. He was accompanied by his wife Neetu the whole time in America. Ranbir Kapoor went to New York to meet her several times.
A few days ago, Rishi said in an interview, "Now I feel much better. And anyone can do any work. Wondering when to start acting again. Don't know if people will like my work now or not. I got blood several times in New York. Then I told Neetu – I hope that despite the new blood, I will not forget the acting."
Rishi Kapoor was hospitalized twice in February. Once when he went to attend a family event in Delhi, he was admitted to a hospital there. At that time, Rishi himself said that he was suffering from an infection. After his return to Mumbai, he was again hospitalized due to viral fever but was discharged after his health improved quickly.
Rishi, known for his logical and offensive comments on social media, did not post anything on the Twitter account after April 2. He had also announced to work with Deepika Padukone in the remake of the Hollywood film "The Intern".
Rishi, popularly known as Chintu, was born on 4 September 1952 in Chembur, Mumbai. He was the second son of Raj Kapoor and grandson of Prithviraj Kapoor. He attended Campion School in Mumbai and Mayo College in Ajmer with his brothers. Randhir Kapoor is his elder brother and Rajiv Kapoor is his younger brother. Rishi and Neetu have two children – Ranbir and Ridhima.
Rishi Kapoor made his 1970 debut with his father's film Mera Naam Joker. In this film, Rishi played his father's childhood. Rishi Kapoor started as a lead actor in the 1973 film Bobby. In his career, he played the romantic hero in 92 films from 1973–2000. He acted in 51 films as a solo lead actor. Rishi was one of the chocolate heroes of his time.
Rishi also tried his hand at directing. He directed the film Aa Ab Laut Chalen in 1998 starring Akshay Khanna and Aishwarya Rai Bachchan. Rishi Kapoor had always played a romantic character from the beginning of his career, but everyone was surprised to see his villainous character in the film 'Agneepath'. Rishi was also awarded the IIFA Best Negative Role Award for this.