Round Table India donates 4 classrooms to the Village ZP School in Mukhai Village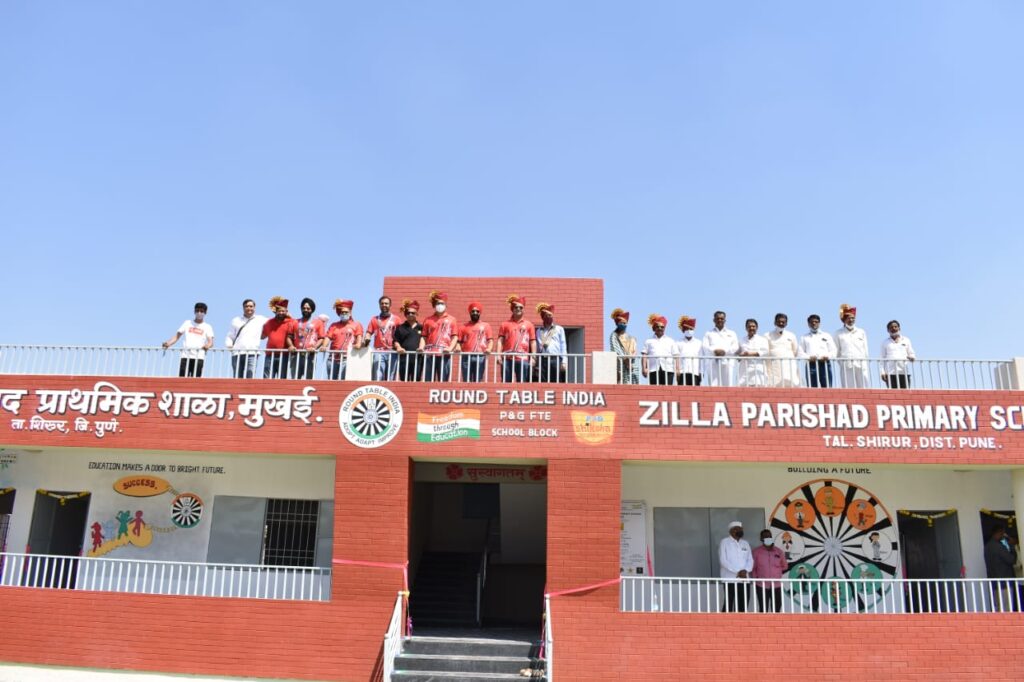 Pune, 4th March, 2021:  Round Table India is an organization of non-political and non-sectarian young members.  The aim of the members is to promote service, fellowship and goodwill in national and international affairs.
The Round Table India Chapter 177 handed over a 4 Classroom project recently to the Mukhai Villagers in Shirur.  The Zilla Parishad Primary School, Mukhai has got additional 4 classrooms where the children can take benefit of the same.
The inauguration of the School was done at the hands of Tr. Devesh Jatia and the Sarpanch of the Village Palande and the tablers & Sq Legs from 177. 
Excellent arrangements were made by the villagers to honor the Tablers from RTI.  Chairman Rishu Baweja was requested to share his views and he spoke about how this beginning can make a difference in the education & development of the future generations of the villagers. The school has been built in a very beautiful manner and is equipped with all modern amenities in each classroom for online classes, CCTV, Televisions, Projectors and Water-filters are made available for the students.
"Round Table India has been working to provide education for the underprivileged children for a long time. Since the realization of this goal, RTI has had many benefactors who have got associated with RTI to make the dream of 'Education for All' come true.  The best way to develop the future of our country is to strengthen the education system of our country."
We are looking forward to starting the 2nd Phase soon as the foundation is planned to make another 4 classrooms ahead.
Follow Punekar News: