Roy, Suryavanshi, Tilekar to move into last four at Tata Maha Open Championship Series U-14 Tennis Tournament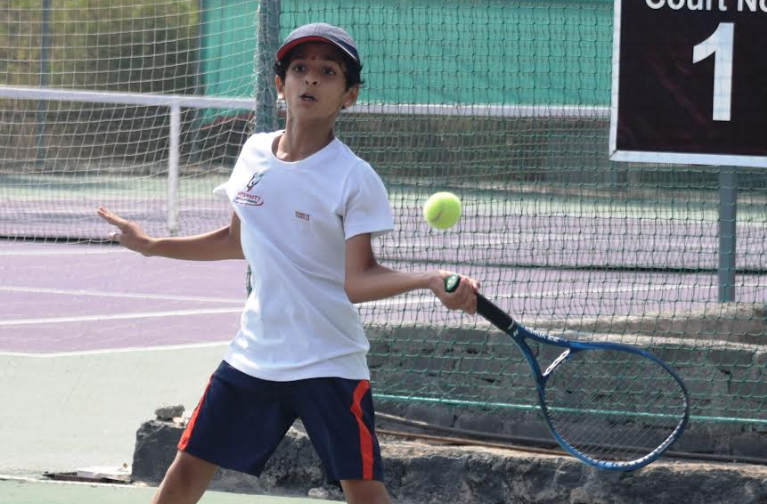 Pune, November 23: Top seeded Swanika Roy beat Myra Topno 6-0, 6-2, while fourth seeded Srushti Suryavanshi scored a 6-1, 6-3 win over Kavya Deshmukh to enter the semifinal round the girls at the Tata Maha Open AITA Ranking Championship Series U-14 Tennis Tournament organized by Bounce Tennis academy, PMDTA and Pune Parents Group and supported by Tata Maha Open in association with AITA, MSLTA, PMDTA and will be played at Sunny World Tennis Courts, Pashan Sus road.
In the boys event Second seed Pradnyesh Shelke, third seed Aaradhya Mhasde, fourth seed Varad Undre and Swarnim Yevalekar also made the the semifinal round.
Following are the results: Quarterfinal Round: Girls:
Swanika Roy(1) bt Myra Topno 6-0, 6-2;
Srushti Suryavanshi(4) bt Kavya Deshmukh 6-1, 6-3;
Aarohi Deshmukh(5) w/o Neha Kelkar(3)
Asmi Tilekar bt Shravee Deore 6-4, 6-4;
Boys:
(Q)Swarnim Yevalekar bt Ronit Mutha 6-2, 6-0;
Varad Undre(4) bt Ram Magdum 6-2, 2-6, 6-3;
Aaradhya Mhasde(3) bt Smith Undre 6-0, 6-2;
Pradnyesh Shelke(2) bt Namish Hood 6-1, 4-6, 6-2.
Doubles:
Aaradhya Mhasade / Sanat Kadle bt Aahan Jain/Vihan Jain 6-0, 6-3;
Varad Undre / Ram Magdum bt Shaurya Bawaskar / Aarav Gupta 6-1, 6-4;
Swarnim Yevalekar / Saksham Bhansali bt Vihan Tiwari / Nilay Dhawale 6-1, 6-1;
Smith Undre / Atharva Yelbhar bt Aarush Johi / Pradnyesh Shelke 6-4, 0-6, 10-7.