Saif Ali Khan Updates About Kareena Kapoor Khan And Their Second Child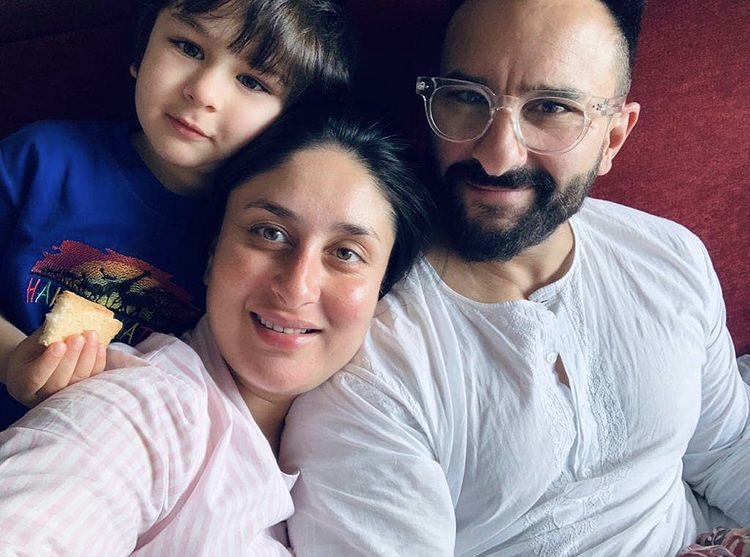 Friyana Munshi

Mumbai, February 21, 2021: Bollywood actors Saif Ali Khan and Kareena Kapoor Khan became parents for the second time. However, Saif became a father for the fourth time.



At the same time, Taimur Ali Khan has become the elder brother. Kareena gave birth to a son today morning. On this occasion, Saif Ali Khan thanked the fans and gave them a lot of love on behalf of the family.



Saif Ali Khan released a statement saying, "Kareena Kapoor Khan has given birth to a son. Both mother and baby are safe and healthy. My heartfelt thanks to the fans and lots of love and blessings to them, for so much support. "



Saif and Kareena's family shared a post on social media. Nanda Saba Ali Khan wrote a post, sharing the good news on Instagram. At the same time, Neetu Kapoor and Riddhima Kapoor Sahni also congratulated Kareena and Saif for the arrival of another baby.



Karishma Kapoor, sister of Kareena Kapoor Khan, expressed her happiness by sharing the photo on Instagram. She shared a throwback photo, in which father Randhir Kapoor is seen. Bollywood celebrities are also commenting on Kareena Kapoor Khan and Saif Ali Khan, praising them.



Recently, Taimur visited the hospital to meet his younger brother. Taimur's photos are becoming viral on social media. Taimur is seen excitedly welcoming his younger brother.



Kareena Kapoor Khan was admitted to Bridge Candy Hospital late on Saturday night. She gave birth to a son on Sunday morning. Photos of Taimur Ali Khan sitting in a car and leaving for the hospital are going viral. Taimur was seen in blue jeans and a blue T-shirt. At the same time, he had worn a green mask of Hulk. Taimur was also seen holding two toys in his hand.
Follow Punekar News: