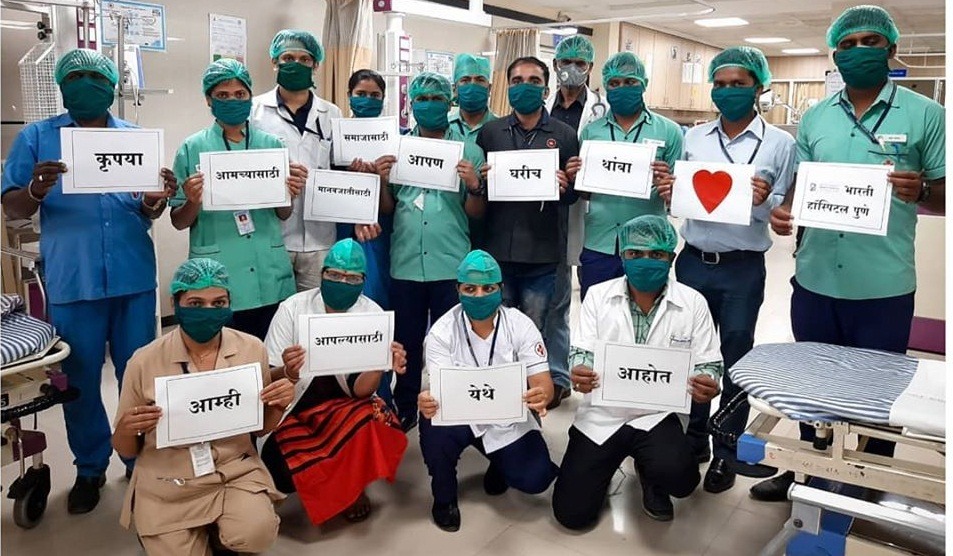 Pune, March 21, 2020: In a worrying case, a 42-year-old woman from Sinhgad road tested positive for Coronavirus when her samples were sent to check if she has swine flu (H1N1).
Sinhagad Road is one of the five identified clusters of the coronavirus infection in Maharashtra. Five of the nine positive cases of coronavirus within the Pune municipal corporation limit are from the Sinhagad road area.
The Bharati hospital, Dhankawadi, had sent the woman's samples to National Institute of Virology (NIV) on Wednesday (March 11) and the report came on Friday (March 20). She has been on a ventilator in ICU since March 16.
According to officials, the woman has no history of foreign travel in recent time. Now health authorities are checking how she got infected. Meanwhile, it has been learnt that she had attended a marriage in Vashi in Navi Mumbai on March 3, where there were more than 1500 guests. Four of her family members — her mother, her two children and a niece — are also showing flu-like symptoms including fever, sore throat and cough.
Jitendra Oswal, Deputy Medical Director, Bharti Hospital, said that the woman patient is critical. Her reports have been sent to Central govt.
Pune District Collector Naval Kishore Ram said that two more people have been tested positive for COVID19 in Pune, taking the total tally of positive cases in Pune to 23.