Searches/raids conducted at 12 locations in 6 cities.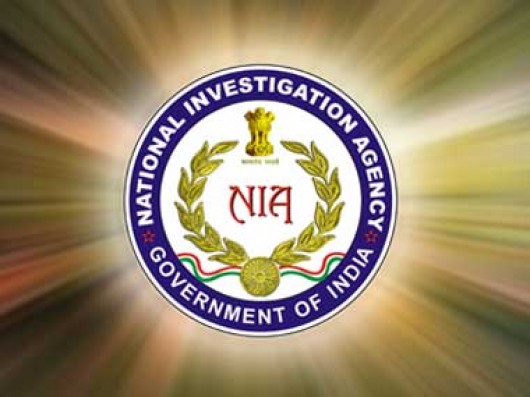 NIA received information that certain individuals from different cities in the country were in the process of organizing themselves to commit terrorist acts in different parts of the country. This information was worked upon along with various central agencies and concerned State Police forces.
Certain leads emerged out of the investigation. Based on these leads, simultaneous searches/raids were conducted at 12 locations in 6 cities viz. Bangalore, Tumkur, Mangalore, Hyderabad, Mumbai and Lucknow with the support of local police forces. ATS, Maharashtra also conducted raids/ reaches at 2 other locations.
In the above mentioned action, 14 suspects have been taken into custody and certain incriminating articles, including but not limited to mobile phones, laptops, unaccounted cash, jihadi literature and videos and certain material for preparation of bombs were recovered from these places.
These individuals were planning and making efforts to establish a channel of procurement of explosive/weapons, identify locations to organize training camps including training of fire arms, motivate new recruits to target police officers, foreigners in India and to carry out terrorist activities in various parts of India. Details interrogation of suspects taken into custody and verification of their backgrounds are in progress.
Following five accused persons have been arrested by NIA so far:
i) MudabbirMushtaq Shaikh @ Abu Musab, aged 33 years, resident of Mumbai.
ii) Mohammed Nafees Khan @ Fatima Khan @ Abu Zarrar @ Akram, aged 24 years, resident of Hyderabad.
iii) Najmul Huda @ Majnu, aged 25 years, resident of Mangalore,Karnataka.
iv) Mohammed ShareefMoinuddinKhan, aged 54 years, resident of Hyderabad.
v) Mohammed Afzal @ Abu Mariyam @ Yasir, aged 35 years, resident of Bengaluru.
Follow Punekar News: