Shahnaz Gill Reached Bigg Boss without Siddharth Shukla for the First Time, Salman Khan Got Emotional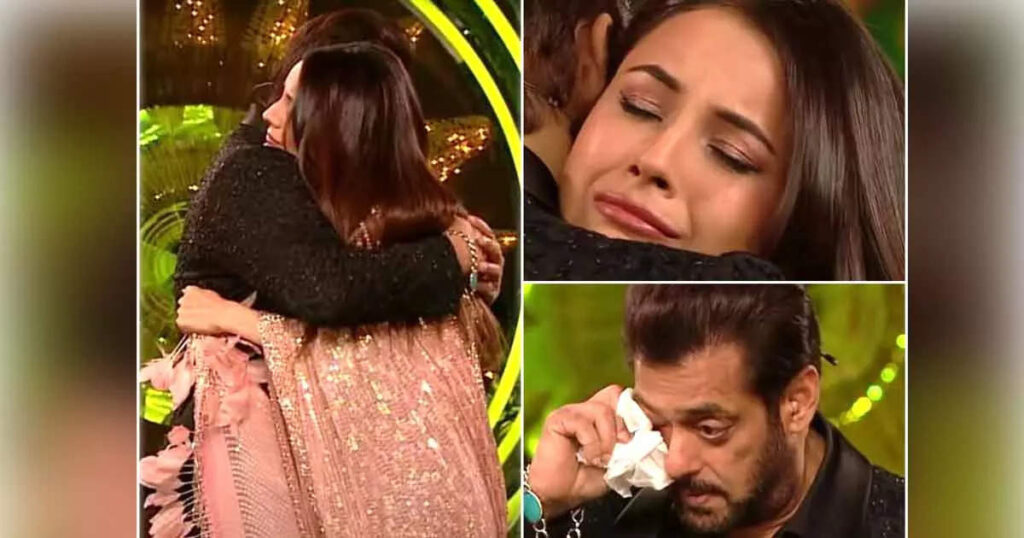 Mumbai, 29th January 2022: Shehnaaz Gill reached out to pay tribute to Siddharth Shukla in the finale of 'Bigg Boss 15'. Shehnaaz once again came on the stage where she met Siddharth Shukla for the first time. Shehnaaz's journey started from the stage of Bigg Boss. Shehnaaz teared up as soon as she came on stage, Salman Khan asked her what happened, while wiping her tears, Shehnaaz said that she became emotional after seeing him.
The video of the same is going viral on Salman Khan's fan page, where people saw tears in Salman's eyes. Shehnaaz cries and clings to Salman and the host also gives her courage. Even Salman could not control his emotions and was seen wiping his tears remembering Siddharth Shukla.
In this season of Bigg Boss, winners of all the previous seasons were called to the finale. But due to the absence of Siddharth Shukla, his special friend Shehnaaz Gill was called. Through a special video, Shehnaaz Gill will show Siddharth's entire journey in Bigg Boss. The beautiful moments spent by both of them will once again be shown on National TV. Their lovely bicker will be seen again. Only a few hours are left for the finale, and Shehnaaz's presence has made it even more special.