Siddharth Shirole focuses on 'meet and greet' sessions with citizens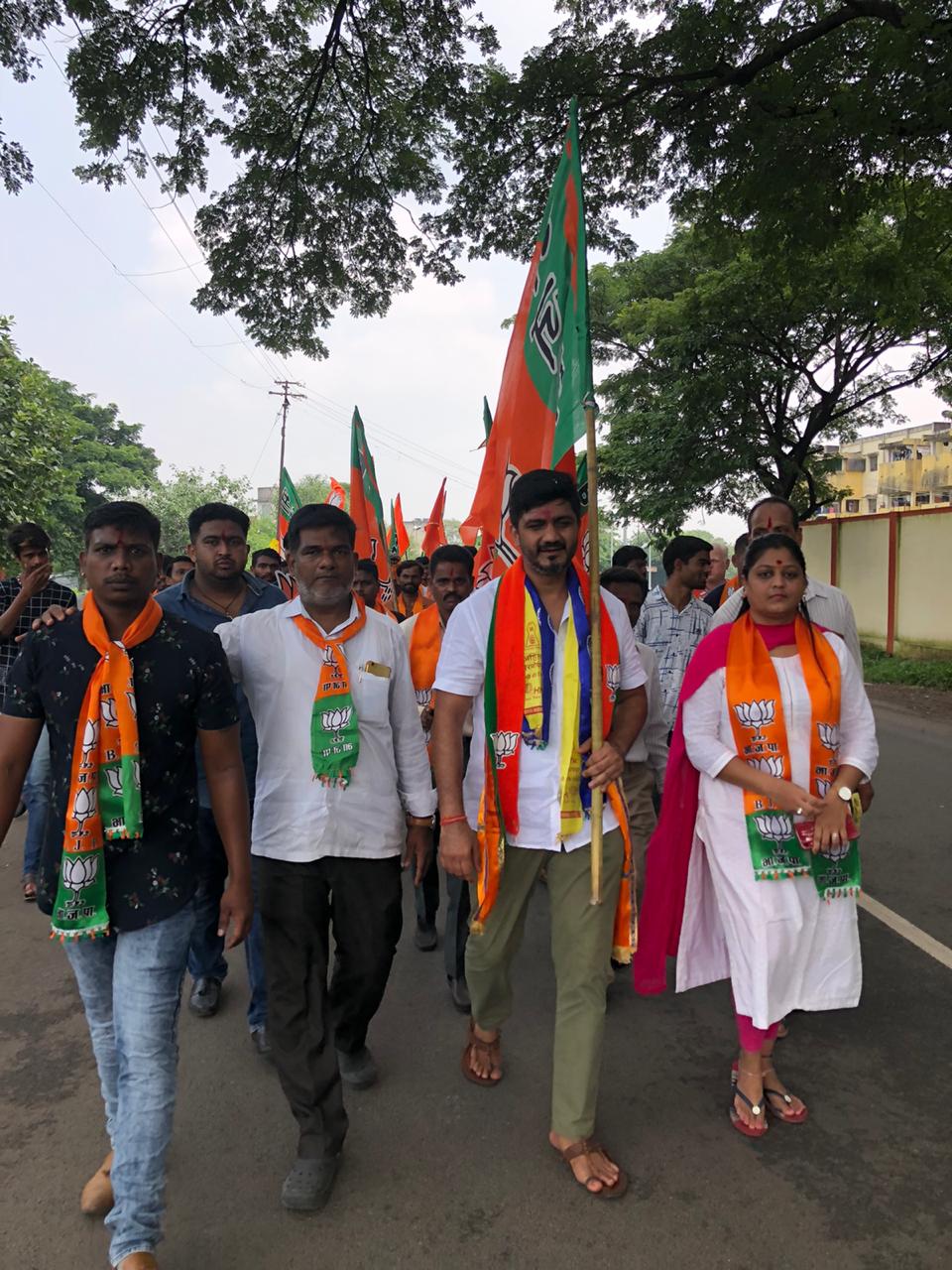 Pune, October 9, 2019 : Siddharth Shirole, the Shivajinagar candidate of BJP, Shiv Sena, RPI (A), RASAP, Shiv Sangram, Rayat Kranti Maha Yuti participated in the Vijayadashmi Sanchalan rally held on the occasion of Daussehara, which also happens to be the foundation day of Rashtriya Swayamsevak Sangh (RSS).
In this rally conducted in Shivajinagar and Savitribai Phule Pune University area, Shirole chose to participate in the formal uniform of RSS. The rally started from the Khashaba Jadhav School on Daussehara morning and went through Shivajinagar Bus Station, Irani colony, PMC colony and Mumbai-Pune Highway. Along with the 250 RSS volunteers, dignitaries including Dr. Avinash Wachasundar, Anil Shirole, Sanjay Edke, Biru Khomane, Subhash Jeur, Dilip Palshikar, Rahul Bhor and Sudhir Alhat were present.
On Daussehara, Shirole also participated in a tree plantation event at Bhandarkar Oriental Research Institute at Law College Road.
As a part of his election campaign, Shirole is focusing on the 'meet and greet' sessions with citizens every day. Today he took a walk in Chittaranjan Vatika to meet the citizens, following which, he visited the famous Ramamani Iyengar Memorial Yoga Institute near Model Colony. Shirole also held a campaigning rally in the Khadki Cantonment Board- Range Hills area today where he was very well received by the citizens.